Sun, mountains, and freedom: Your summer holidays in the Dolomites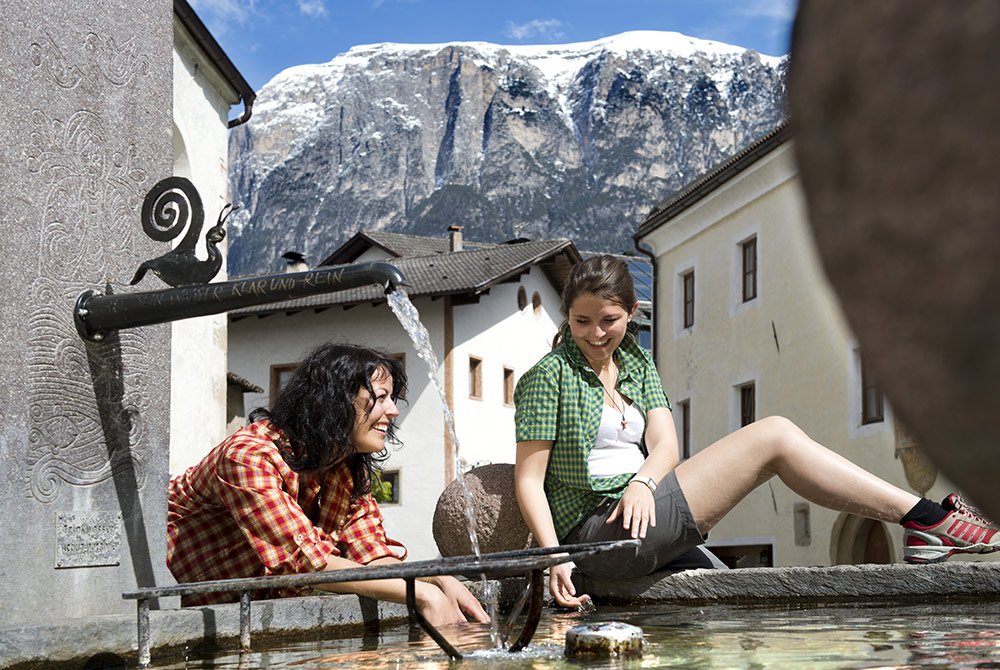 During the summer months, the magnificent splendour of our nature unfolds. The mountain forests thrive under the warm sun, the sky shines in incomparably brilliant blue shades, and until late in the evening, the sun provides enough light for extended activities. For active vacationers the Alpe di Siusi is a true paradise. Here, we have some suggestions for you, for your next summer vacation in the Dolomites:
Hiker's paradise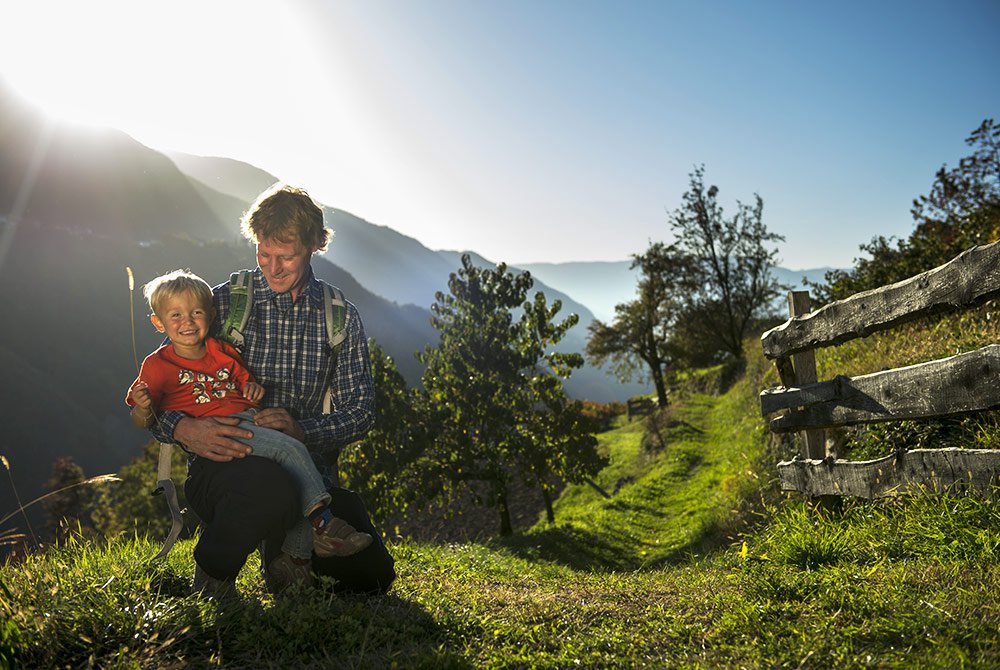 The region around the Alpe di Siusi is a hiker's paradise with countless routes for any claim. Leisurely walks, family tours, adventure hikes to nature's secrets, old legends and stories, or culinary tours from lodge to lodge – anything is possible during your summer holidays in the Dolomites.
Bicycle fun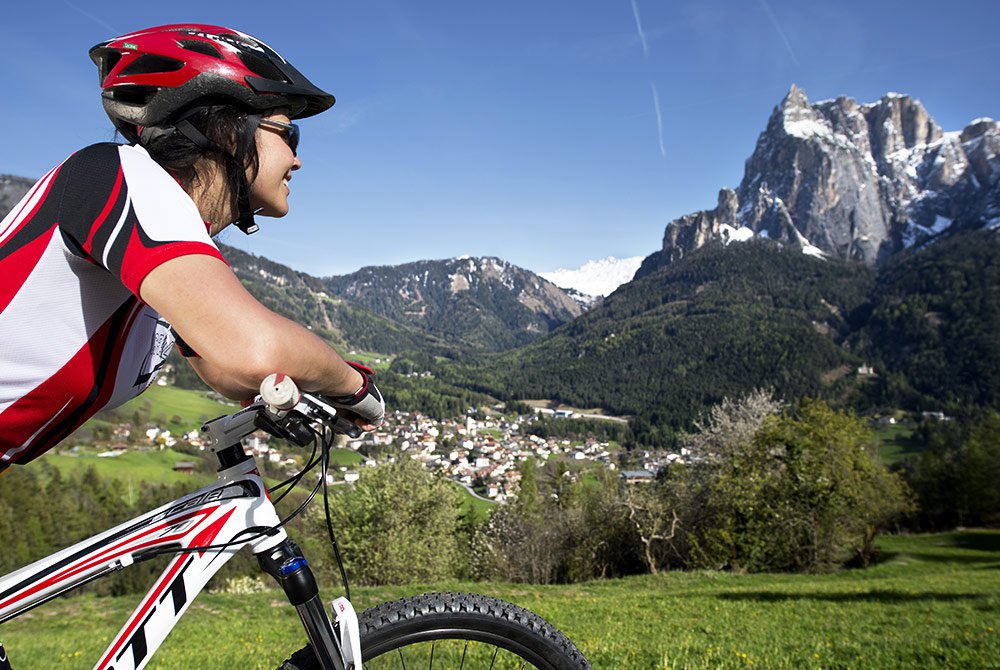 Here, you will find a mountain biking trail network of approximately 1,000 kilometres with 33 single tours. Some of the itineraries are family-friendly and suitable for children, while others will last half a day with an altitude difference of 2,000 meters.
Paragliding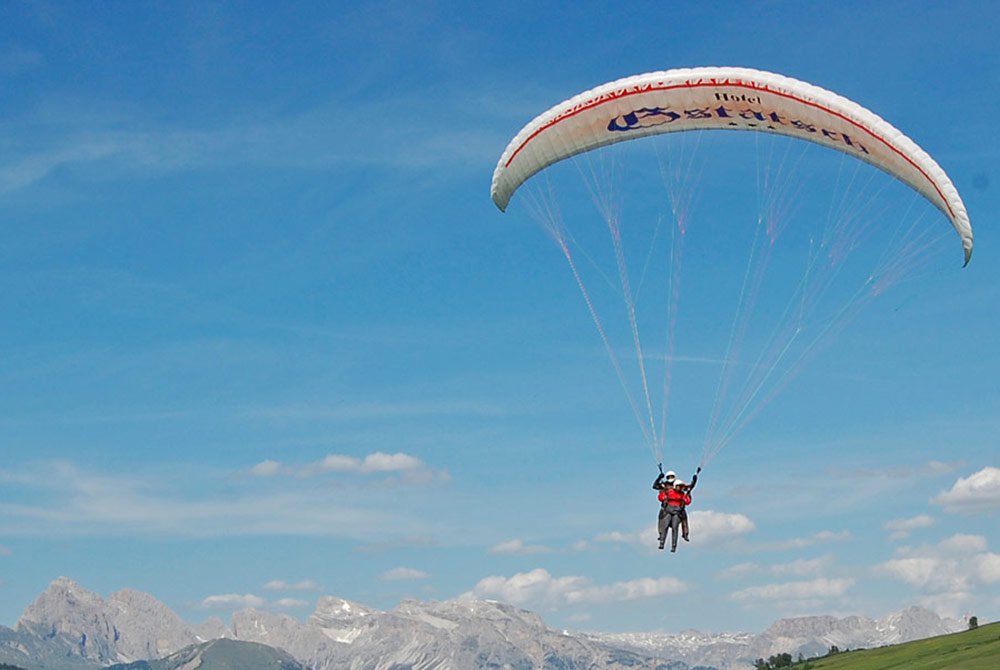 Fly high above our marvellous mountain pasture and admire fabulous views from a bird's eyes view. If you have never tried paragliding, in your next summer holiday in the Dolomites you may experience this adventure during a tandem flight with us, your hotel hosts.
Climbing pleasures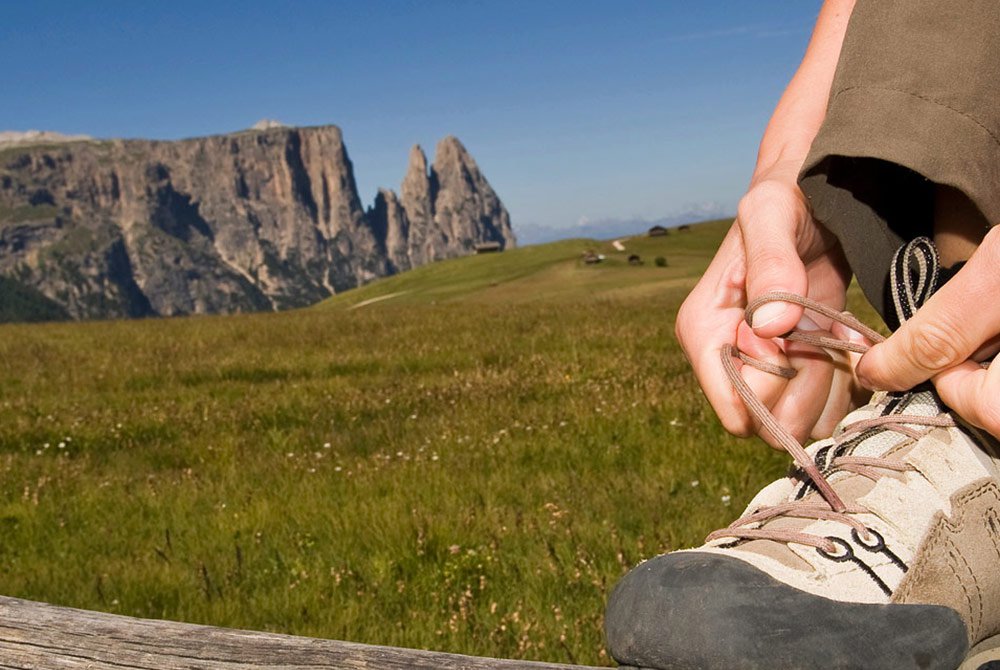 They are called Sciliar, Sasso Longo and Sasso Piatto, Alpe di Tires and Alpe di Siusi – the alpine peaks on our doorstep. Experienced climbers are just as welcome as beginners, who venture out to their first mountain tours. The highlight for climbers is without doubt the Santner Peak. The panoramic vista for climbers is boundless and beautiful.
Are you planning to spend your summer holidays in the Dolomites? We will be happy to assist you with tips and recommendations for a great and active holiday.