Hiking holidays on the Alpe di Siusi: We get you moving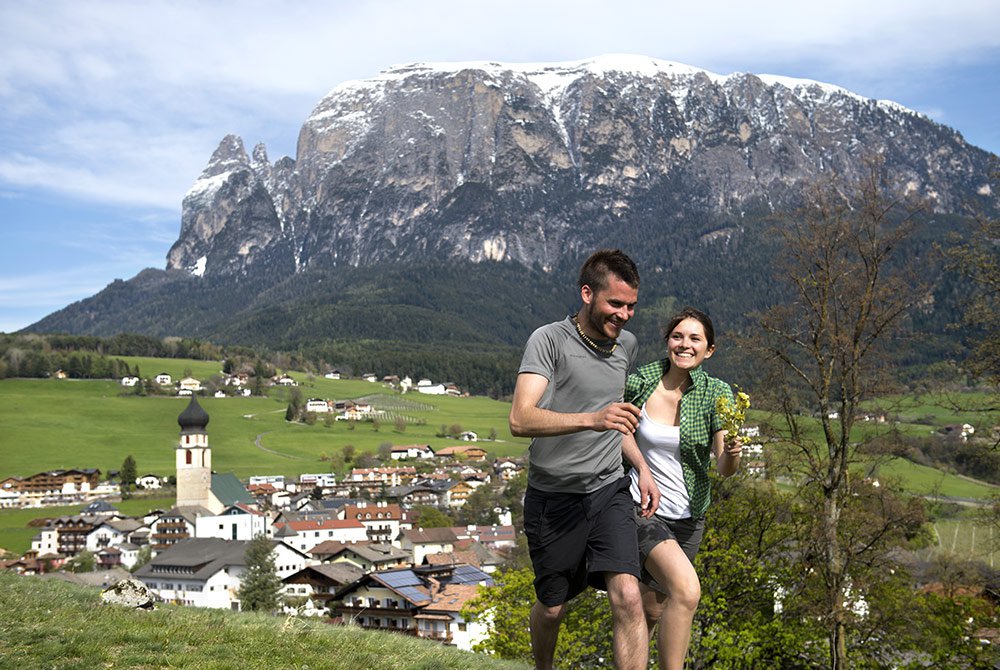 In many other holiday destinations, hiking may be popular as well. Anyhow, for tourists it always takes some time until they get into the "hiking mode" and find their place among the other hikers. This is different on the Alpe di Siusi. Spend your next hiking holiday on the Alpe di Siusi. You will soon notice that here, virtually everyone enjoys hiking and that walking counts as a natural motion. Some locals even believe that hiking has been invented on the Alpe di Siusi. Thus, here you will find heavenly conditions for hiking.
An enormous trail network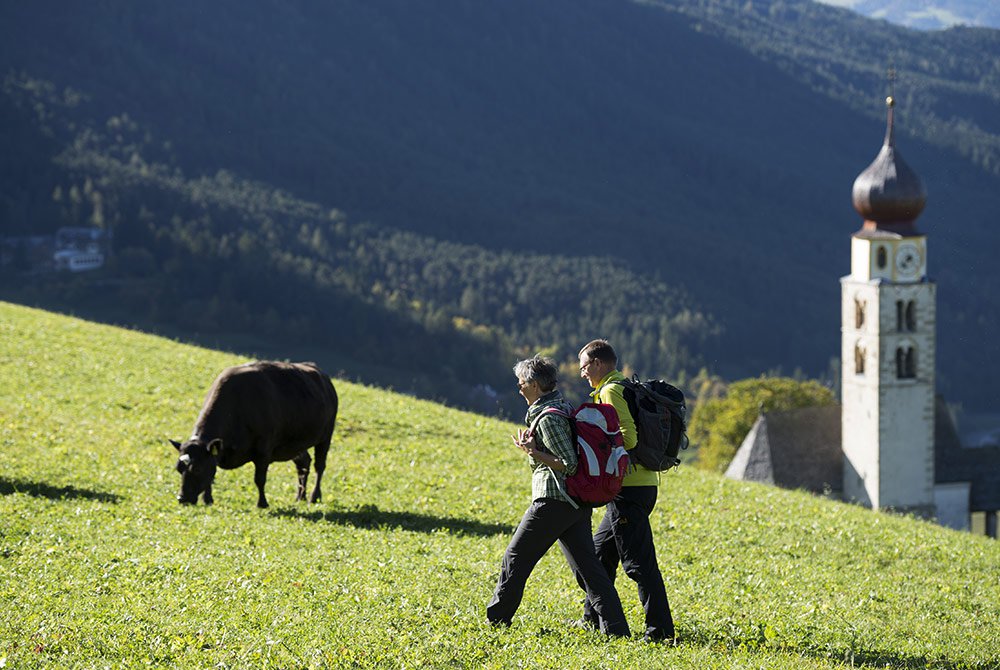 What is the terrain like on Europe's largest and most beautiful alpine plateau? There are many meadows, which in the summer shine in lush green, and extend sheer endlessly. Wherever you look, in the distance there is always the magnificent panorama of the Dolomites. Mount Sciliar or Sasso Lungo Group will enhance the pleasure of every hiking tour with their panorama. Just relax and follow your instincts, and you can never go wrong. The network of trails is exemplary, well maintained and offers plenty of taverns and alpine huts where you may take a rest and enjoy the views.
Along the wayside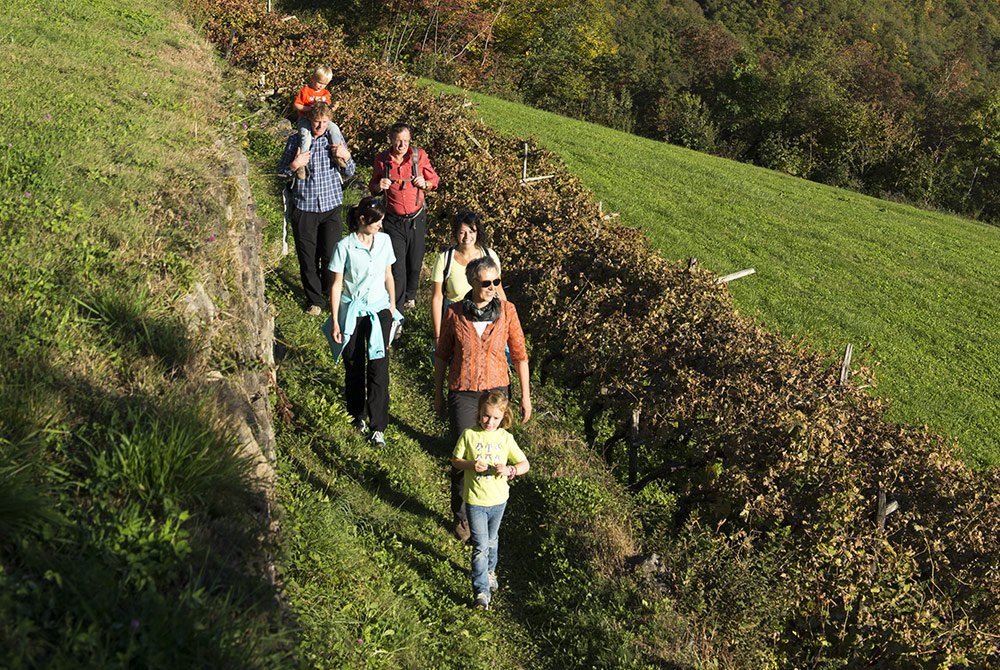 There are so many beautiful tours. Some take you to the villages of our region and to their attractions. Others offer you great panoramic views. Some tours are perfect for friends of geological features. Still others feature a special theme – Legend Walks and Witches' Tours take you through mystical mountains, or lead to natural sites such as flower-speckled meadows and mountain forests. The choice is sheer endless. Just put on your walking shoes and spend a hiking holiday on the Alpe di Siusi.