Reach the sky: climbing holidays in the Dolomites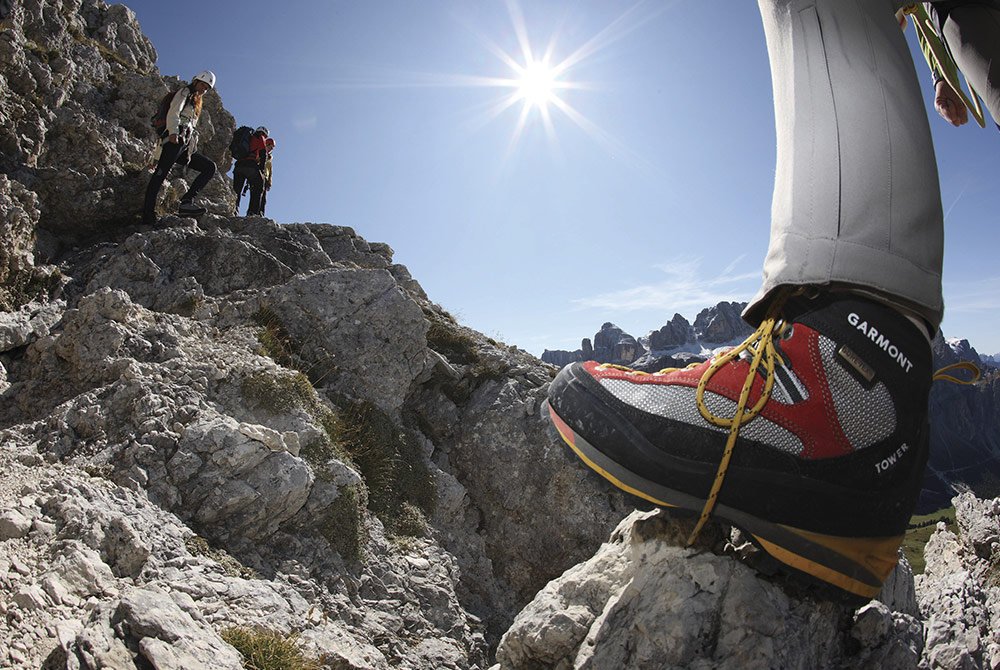 Around the Alpe di Siusi, there are a number of exceptional climbing destinations: the Schattenkofel, the Murmelterkopf or the Burgstall. Anyhow, the Santner Peak rises above all of them. For mountaineers it is the ultimate adventure in our region. This crown of Mount Sciliar can be reached via its north wall, then across the Santner Bauch or along the Pepi Schmuck trail. Once arrived on the top, an incomparable panorama awaits you. Nevertheless, not only the Santner Peak, the entire Sciliar area is a premier destination for your climbing holiday in the Dolomites.
Choose your peak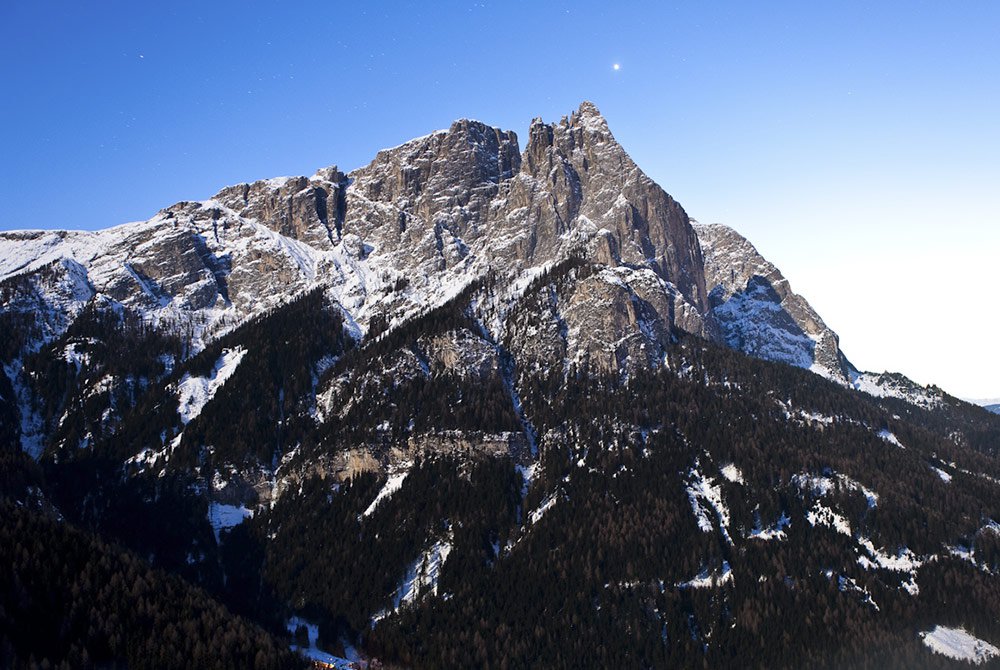 In 1880, Johann Santner reached the peak of Mount Sciliar for the first time. Since then, the magnetic force of this climbing mountain is unbroken. It is known for offering the ideal conditions for mountaineering. Already at the first sight, the peaks provoke a rush of adrenaline and invite for a climb. The striking walls of Mount Sciliar to the north and west will make every passionate climbing friend happy. Mount Sciliar, Sasso Longo, Sasso Piatto, Alpe di Tires and Alpe di Siusi offer the perfect route for every climber. Mountain tours for beginners, as well as challenging vie ferrate, are available here.
Visit the climbing garden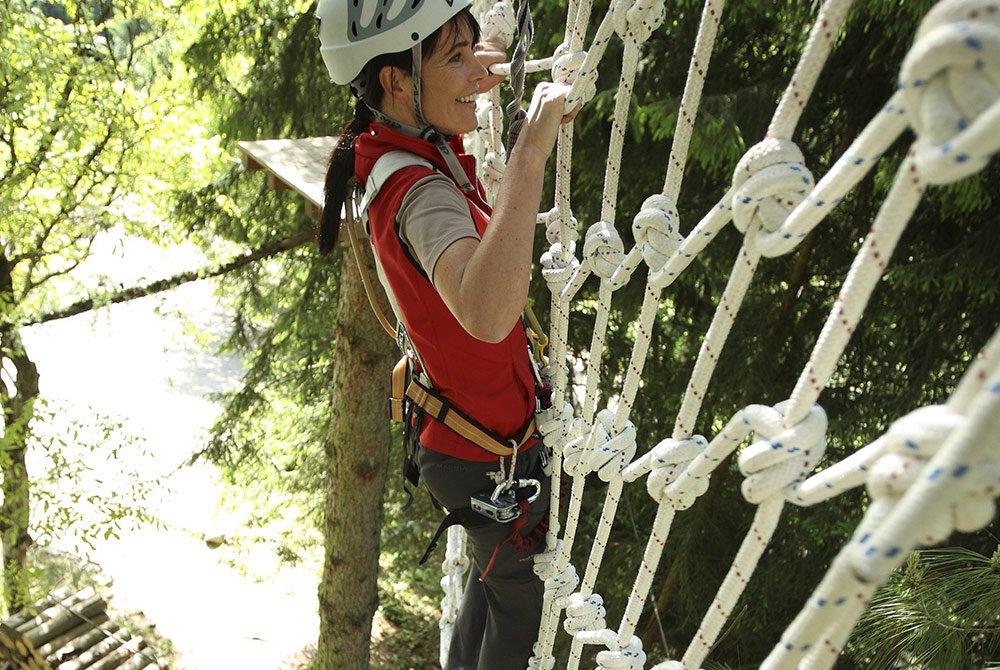 Is this your first climbing holiday in the Dolomites or do you need some practice before venturing out into the mountains? We encourage you to visit the climbing garden – for example, the one at the castle ruin Hauenstein in Siusi. There you may practice tours in the upper 6 degrees upward and overhanging, or train on limestone. Anyhow, also less strenuous routes are possible here. Our local climbing schools also offer guided tours for sport climbers, extreme mountaineer or rock climbers, who are still gathering some more experience.