A beautiful start in your vacation day. Our rich breakfast buffet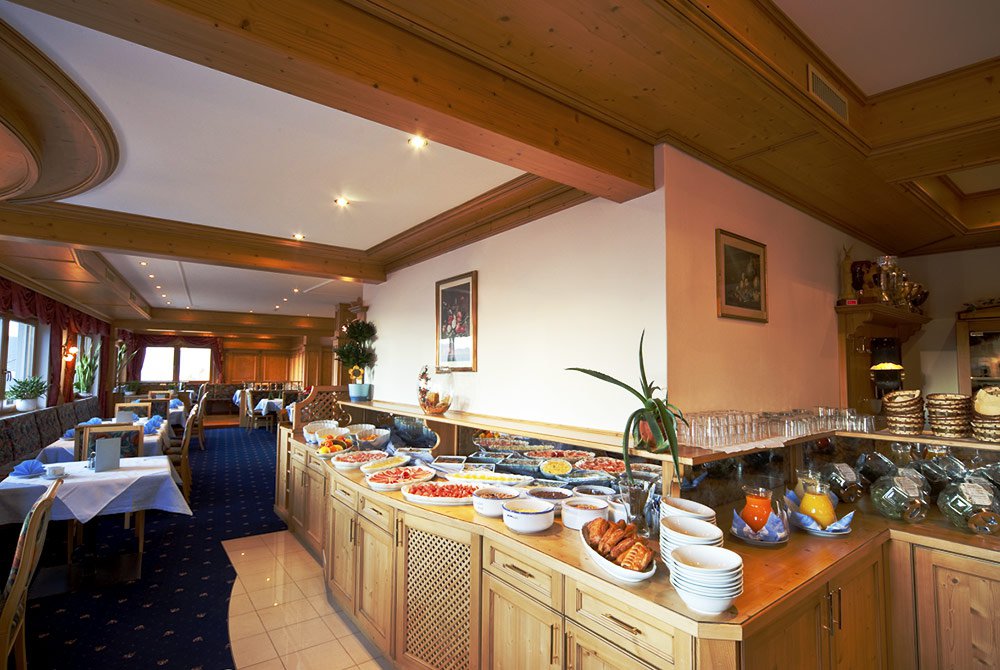 How do you like to start your day? Certainly with a rich and delicious breakfast. Often, in your daily life you do not have time for this. However, for many people an extensive breakfast is an expression of quality of life, pleasure and joy. As our guest, you may indulge your passion for breakfast in every way. Our rich breakfast buffet offers everything you need, for a great start into your fabulous vacation day, and will guarantee pure joy.
Tasty delights from our region
All the ingredients we use for our breakfast buffet are of high quality and primarily come from our local farms. Look forward to homemade jams, bread varieties and pastries from our local bakery in Castelrotto, aromatic honey, savoury cheese types, sausages and bacon from the region, fresh fruit, and cereals with mountain milk, homemade cakes and other select treats. We also serve freshly squeezed fruit juices, mountain milk, coffee or tea – and on Sundays, upon request, a glass of champagne. Our highlight in the summer: Enjoy breakfast on our panoramic sun terrace.
Information desk inside the hotel
Our rich breakfast buffet is open for you from 08.00 to 10.00 am – served in our dining room. Thus, you have plenty of time to start your day in the very best culinary way. Maybe you are looking for a special recommendation for your next hike, wish to get information about the weather conditions, or discuss your vacation plans with your travel companions. You may do so enjoying a hot breakfast beverage. If you have any questions or maybe a special request – our staff can help you with advice and support. You will see, filled with fresh energy from our breakfast, your vacation day will be twice as much fun!