Heavenly feeling: paragliding above the Alpe di Siusi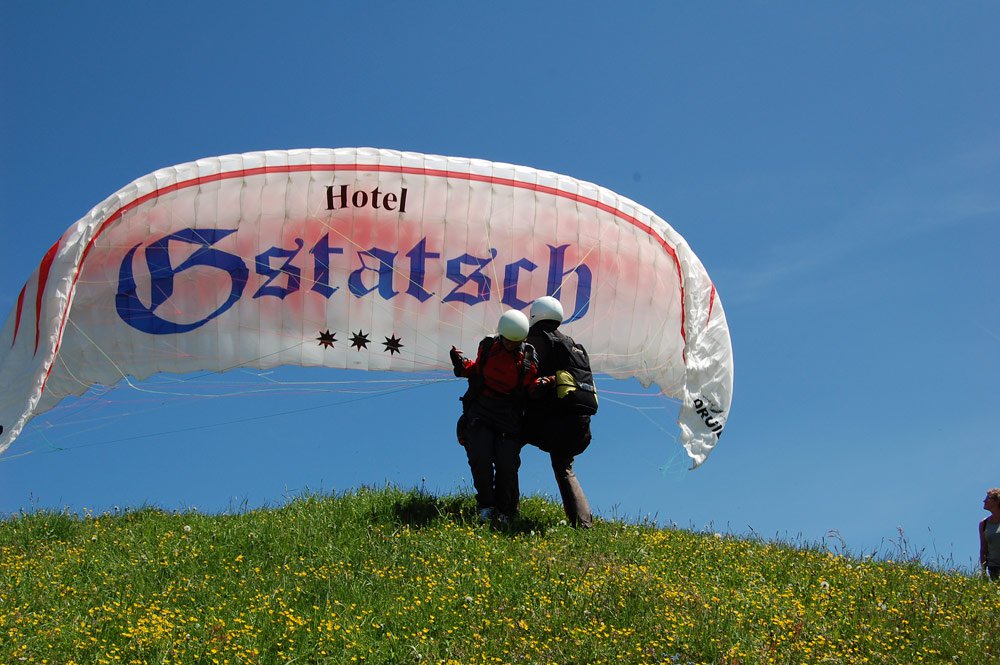 This experience is simply stunning: Let the thermal updrafts on the Alpe di Siusi take you high up into the sky, and you will remember this moment forever. Our unique mountain range offers the perfect scenery for this alpine adventure. The picturesque contrast between lush mountain pasture and deep valleys is truly striking, once you are up in the air. Therefore, paragliding above the Alpe di Siusi among all paraglider friends counts as a very special experience.
Tandem flight with your host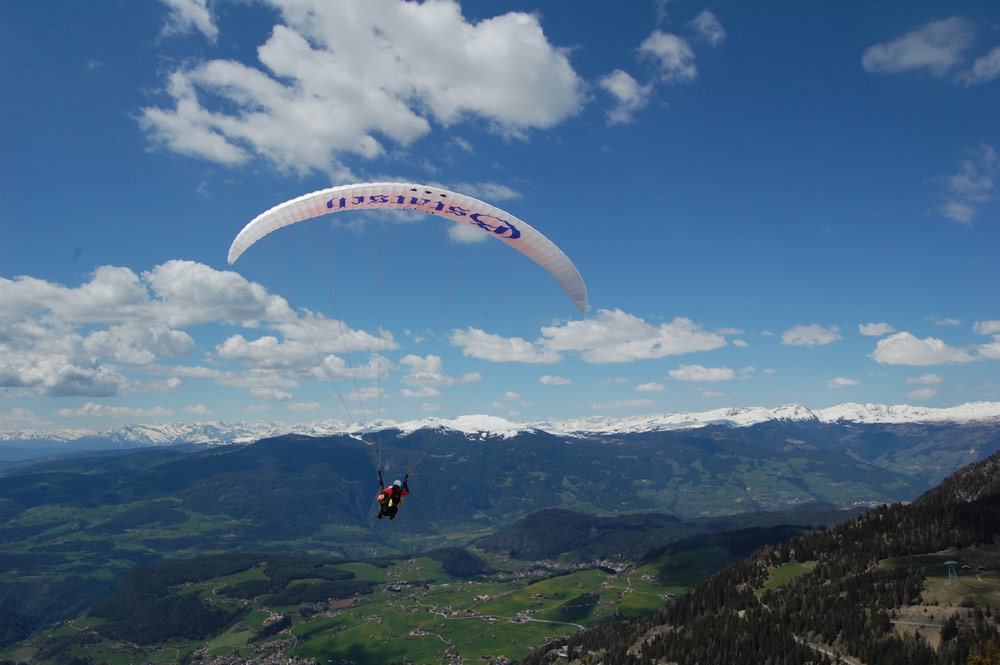 Also for all those who so far have never flown before. Have you always been excited by the sight of the majestic paragliders in the Dolomites? Moreover, could you imagine yourself flying like an eagle into the sky? Then let us, your hosts, invite you to a tandem flight. This does not require any prior experience. Just put on your hiking clothes and relax. You will definitely not regret it! We have extensive experience in paragliding on the Alpe di Siusi, and we would like to show you our beautiful piece of earth from the sky.
Up in the sky… in every season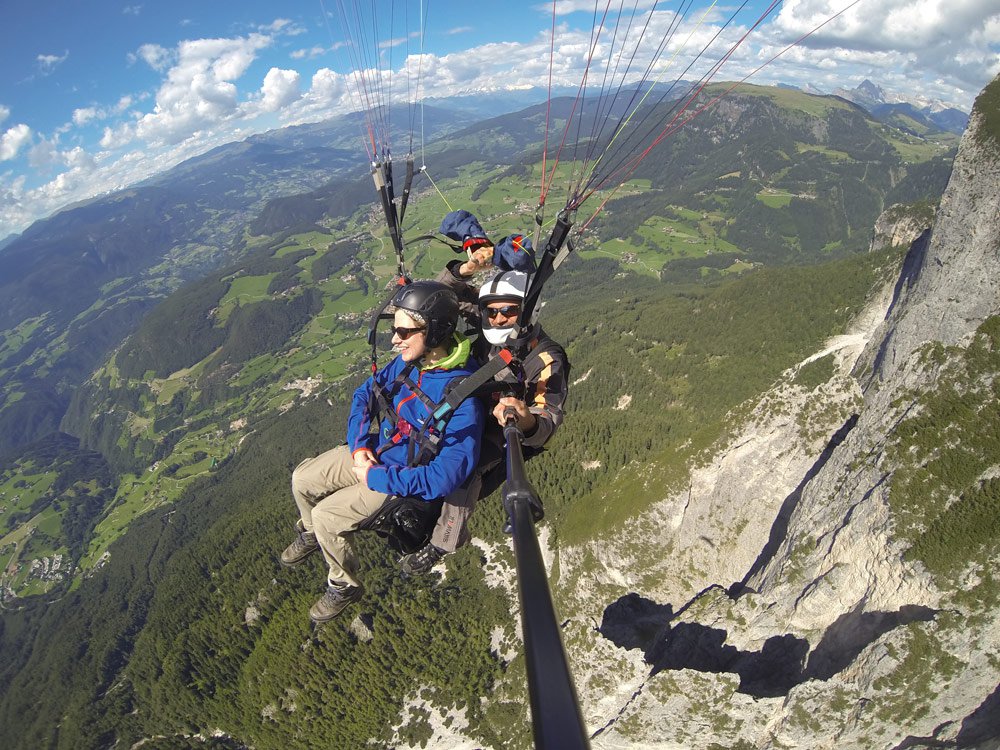 Have we already sparked your interest? If you have any further questions or need more information about the adventure of paragliding on the Alpe di Siusi, please contact us already before your arrival by e-mail or by phone. What you may not know: Paragliding is possible not only in the summer, but actually in every season, even in the winter. Thus, you may experience the magic of the different seasons from a completely new perspective.

Download: Aircraft Flying on the Spitzbühl