Spa holidays in the Dolomites: our indoor swimming pool with an alpine panorama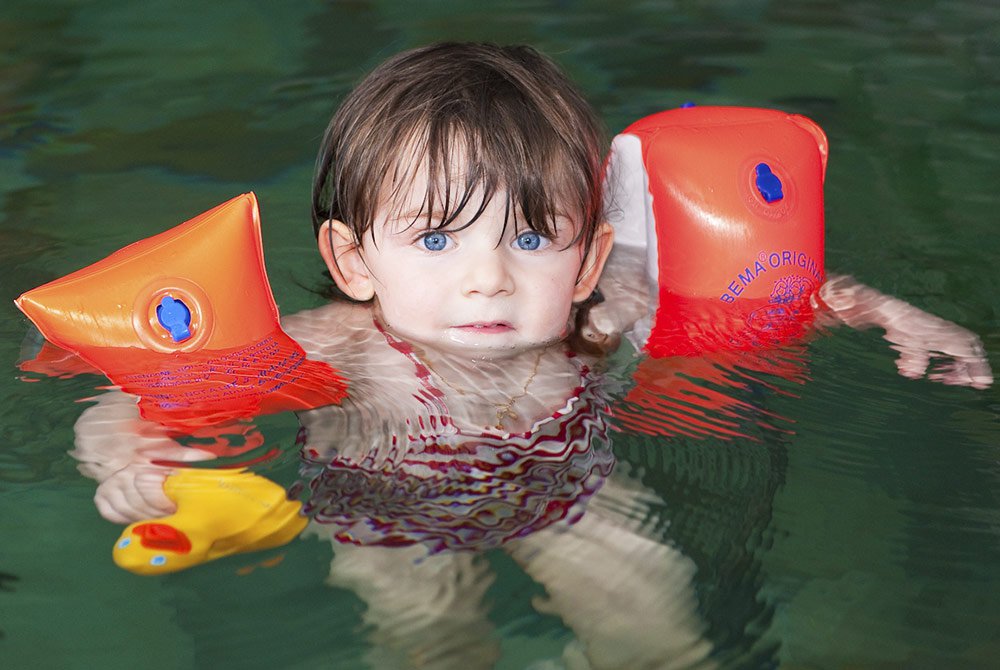 Enjoy the game of the elements. Directly in front of our hotel, the majestic mountain scenery of the Alpe di Siusi rises, featuring the natural spectacle of rugged peaks, bizarre rock formations, forests, and – in the winter – glistening snowfields. In our house, you will discover a splendid gem: a spacious indoor swimming pool with soft, warm water that will heavenly embrace you and make you feel weightless. Because a spa holiday in the Dolomites always includes a balancing element: After a long hike, take a relaxing dip into the pool; and before the next bike trip on a hot summer day, enjoy a fresh morning swim.
Fantastic mountain views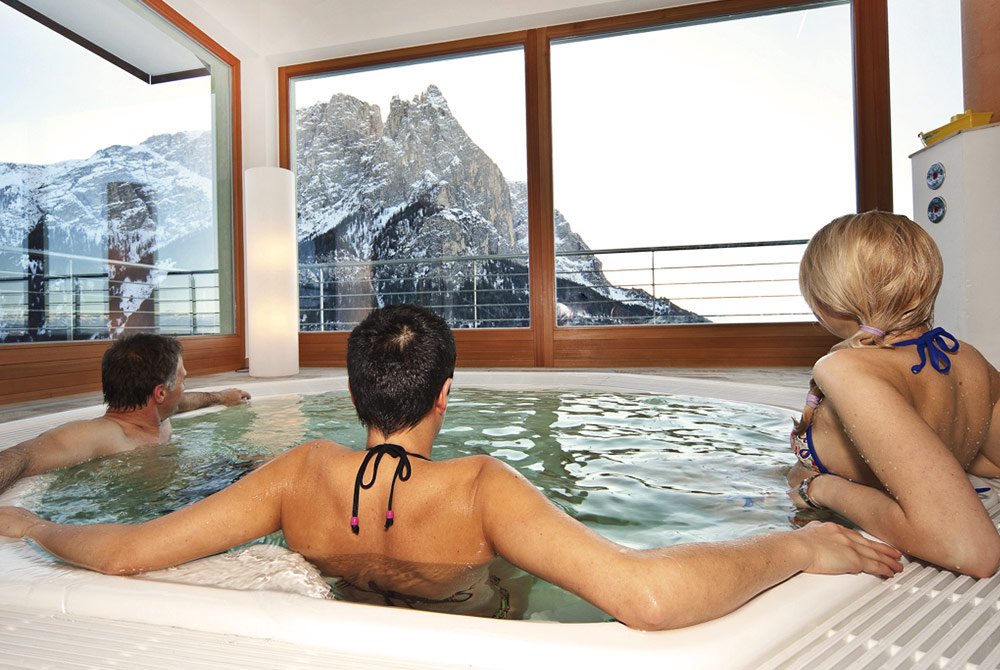 Welcome every day with us with a nice swim in the pool. Alternatively, make it an evening ritual, to visit the pool and simply float or to swim a few laps. Depending on the time of day, here you will enjoy a wonderful view on the Alpe di Siusi. And to be honest: swimming in this mountain panorama is a truly uplifting experience!
In harmony with yourself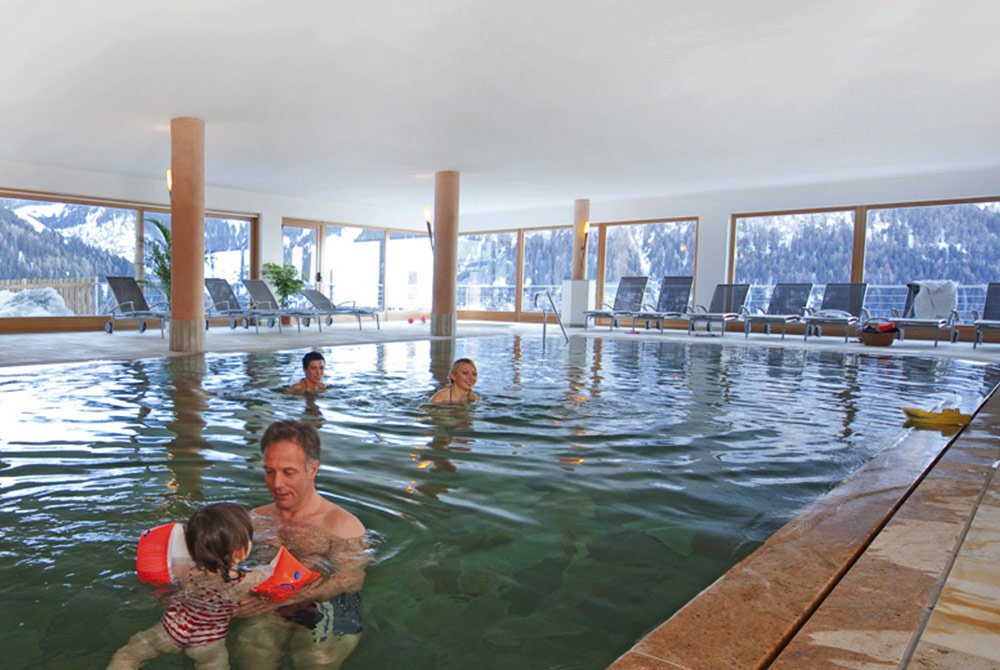 The large windows fill our indoor pool area with bright light. The mountains seem close enough to touch and reflect delightfully on the water surface. If you sit down on the lawn chairs, you will have the impression to rest next to a small mountain lake. After all, your spa holiday in the Dolomites will appeal to all your senses and arouse your imagination – because well-being begins when body and mind rediscover their unity. In our indoor swimming pool, you will find the ideal conditions. By the way, also visit the connected panorama whirlpool, decorated with the impressive peaks of the nearby Alpe di Siusi.