Genuine hospitality and a cosy laissez-faire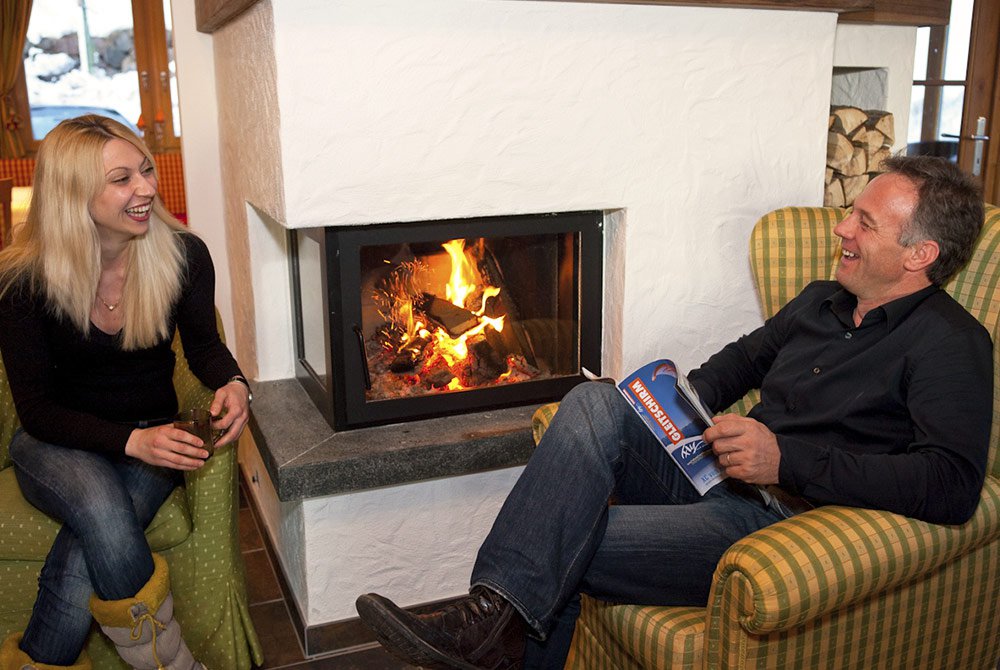 For many of our guests, the winter garden is the heart of our house. The place, which after a long day will always welcome you with culinary delights. Here, after the joys of your sports activities, you may complete your vacation day with regional delicacies. Here, you will have the chance to meet other vacationers, who often have the same goals and desires as you do. Furthermore, during your entire vacation, here you may indulge in our genuine South Tyrolean hospitality.
Our sunny dining room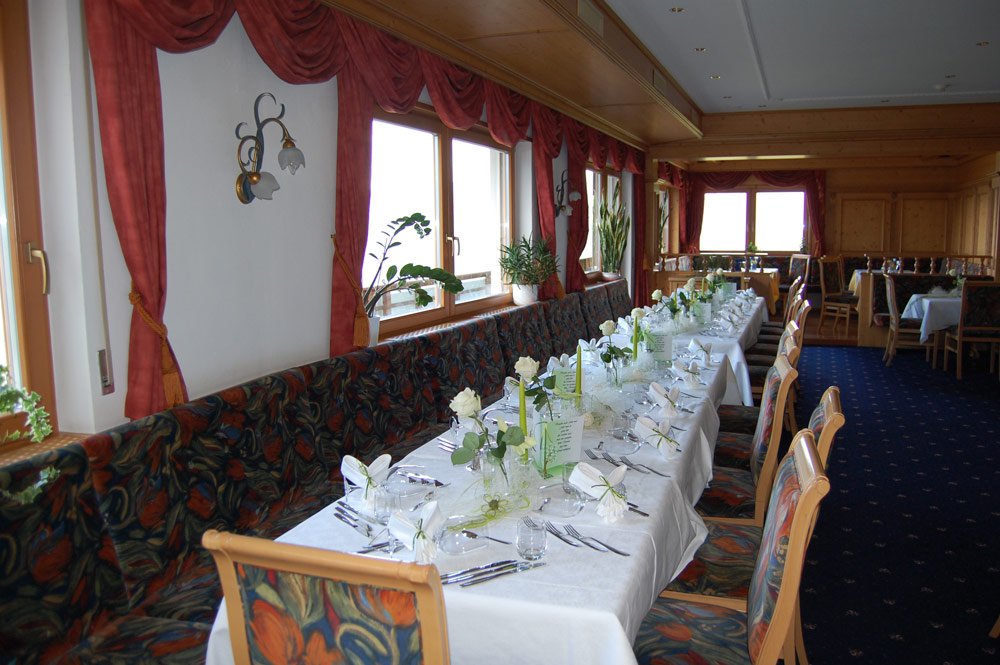 The contrast of bright and dim shades of colour, and the elegant wood panelling: our dining room is also a feast for the eye. While we serve our delicious food, your eyes may wander outside and enjoy the beautiful scenery of the Alpe di Siusi as a visually irresistible side dish. The distinctive ambience of our dining room is an invitation to honour us time after time with your visit. What we especially appreciate: bring a healthy appetite – it is the best compliment for our kitchen team!
Cosy hotel bar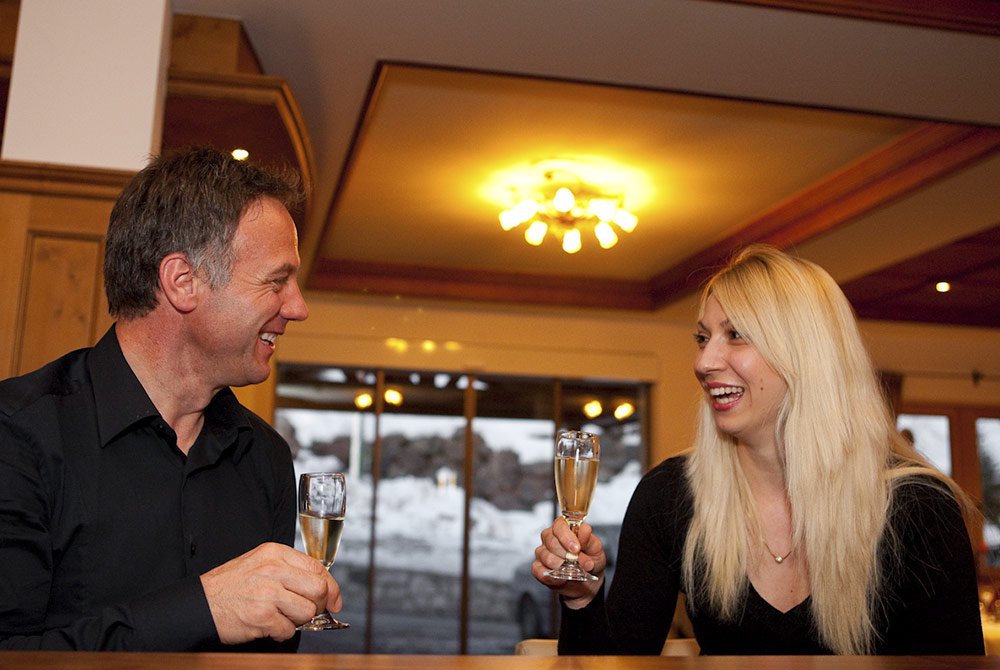 In the evening, when the last rays of sun illuminate the Alpe di Siusi, you may sit in our cosy hotel bar and admire the show. The elegant room, decorated according to traditional South Tyrolean design with cosy materials and warm colours, is the perfect place to relax in the evening, to get to know other vacationers and to enjoy a glass of fine wine from local production.