Feel good with all senses: Your spa hotel on the Alpe di Siusi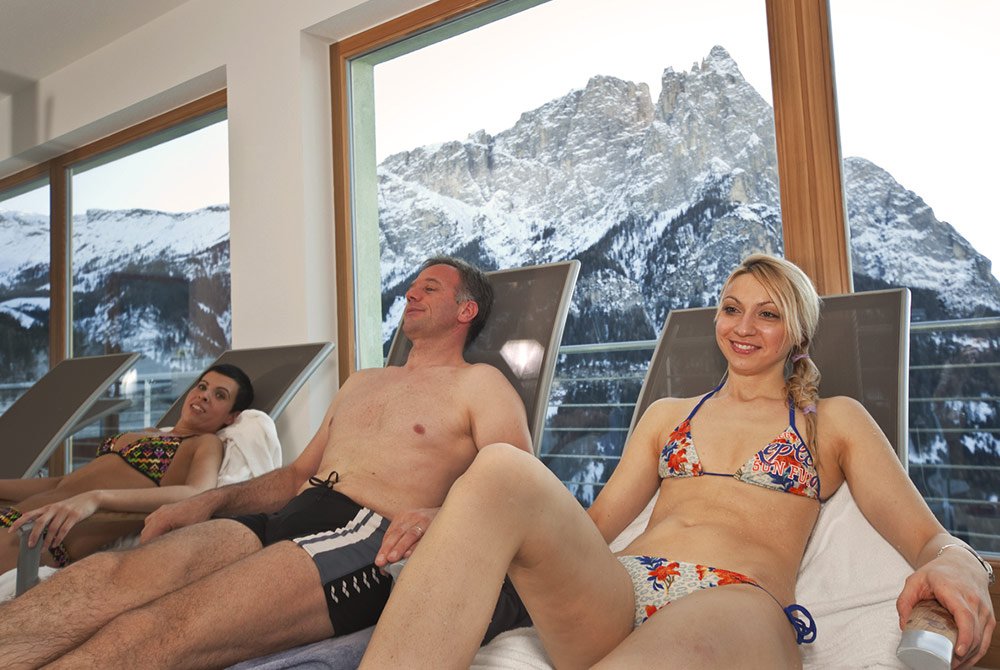 Many of our guests are active vacationers. Others are simply fascinated by the panoramic and culinary delights of our region. Still others just wish to spend some time alone in the mountains, listening to their inner voice and finding new ways of life. Yet, they all have the strong desire for balance, comfort and a healthy life. We wish to make all of this possible, and to support you in every way – with our well-equipped spa hotel on the Alpe di Siusi.
Heat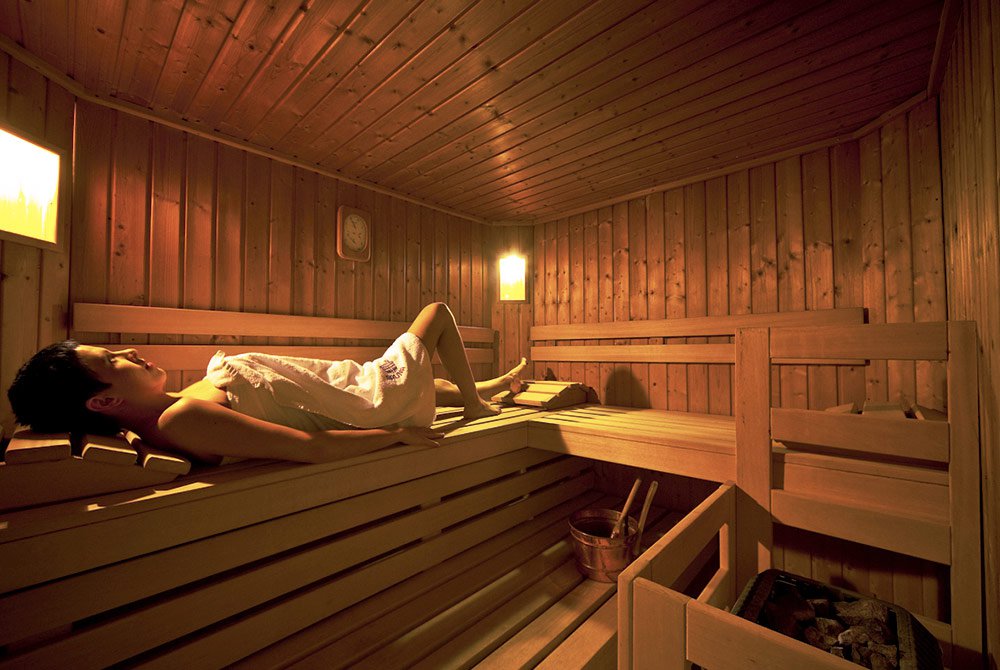 Our spa area offers you a contrasting or balancing element to your hikes and excursions. We have three saunas in our house that will certainly appeal to you. There is nothing more pleasant than the soothing warmth that strengthens your immune system, prevents colds and heavenly revitalizes the entire body?
Water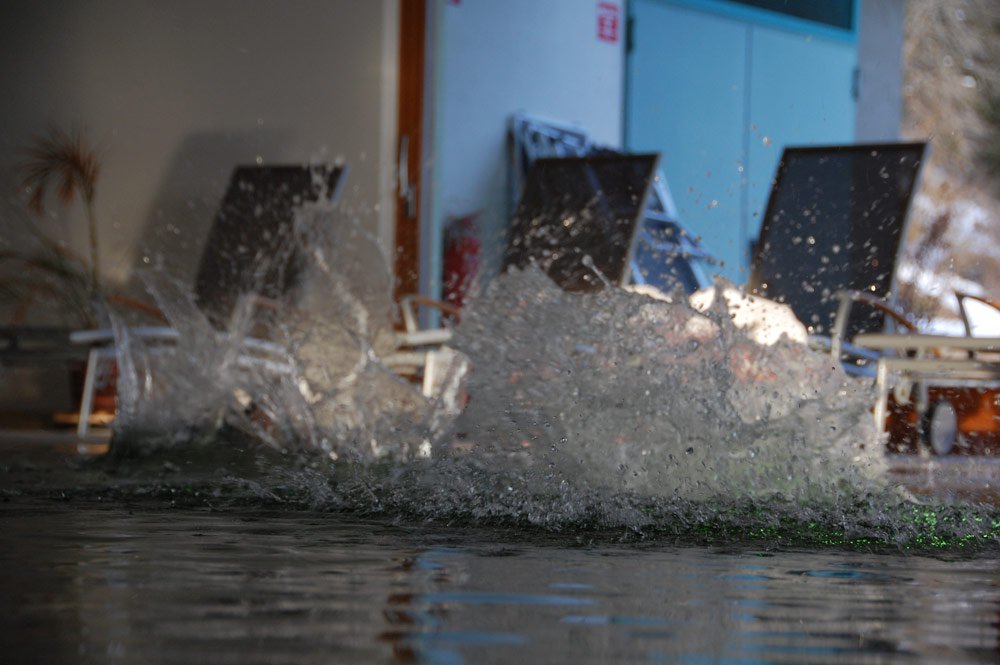 You will simply adore our indoor swimming pool: long laps, a spacious relaxation area and a unique panoramic vista of the nearby mountains. As a modern spa hotel on the Alpe di Siusi, we combine the visual magnificence of the mountains with the advantages of a private swimming pool, operated with salt electrolysis. Also from the whirlpool, you may admire the stunning beauty of the Dolomites.
Fitness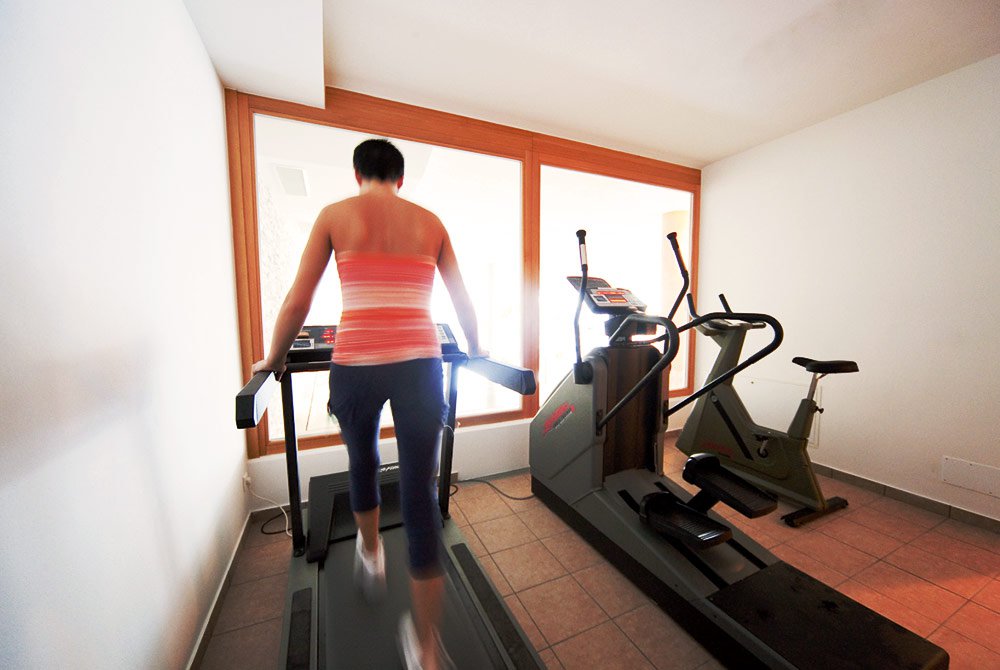 Outside there may be a storm or rain – in our fitness room you will still keep moving, get rid of a few extra pounds and gain strength for future activities. Maybe you wish to complete your personal training programme; or continue your regular workout also on vacation.
Relaxing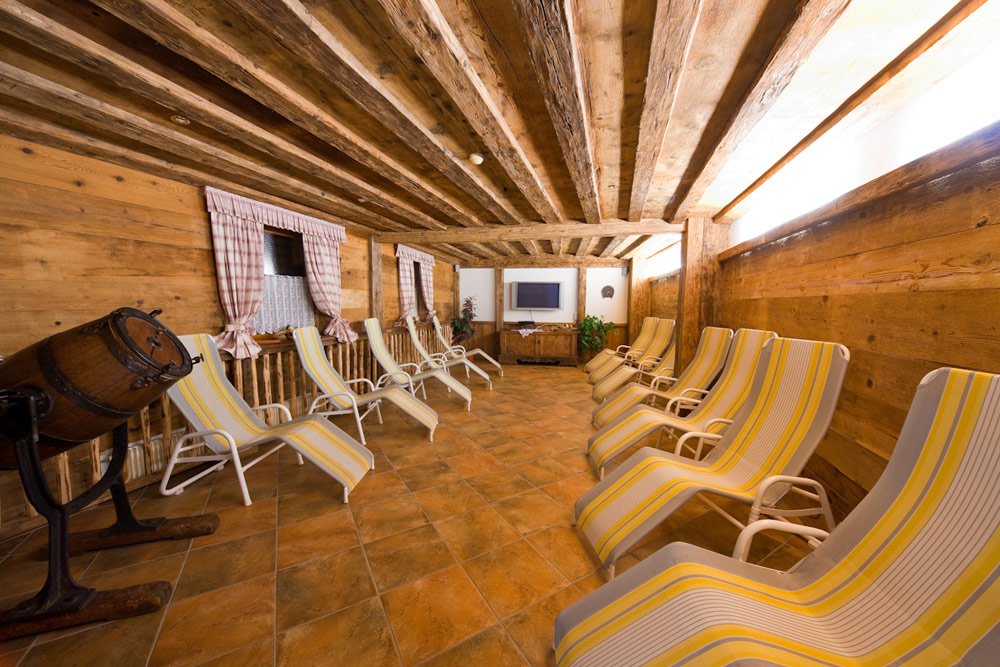 Wellness must not always be connected to physical activities. You may also simply unwind in our cosy relaxation area. The rustic beams and the bright overhead light turn the room into a marvellous oasis of relaxation.