Pure romance: a horse sleigh ride on the Alpe di Siusi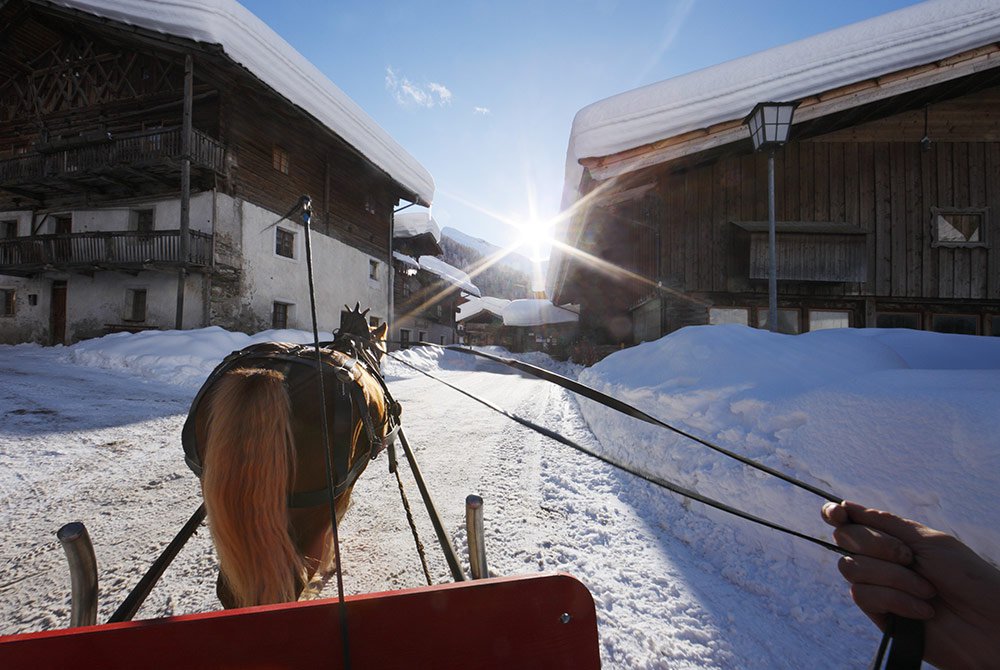 The gentle clatter of the Haflinger trot on the soft snow, the ringing of the bridle bells, the snow crystals shining in the bright winter sun, plus the white fairy tale landscape – a horse sleigh ride on the Alpe di Siusi is truly a magical experience. Actually, during your holiday you should always choose one day when you leave skis and snowshoes behind and explore the fascinating surroundings on a horse sleigh. You may look forward to impressions of lasting value.
Ride through a marvellous paradise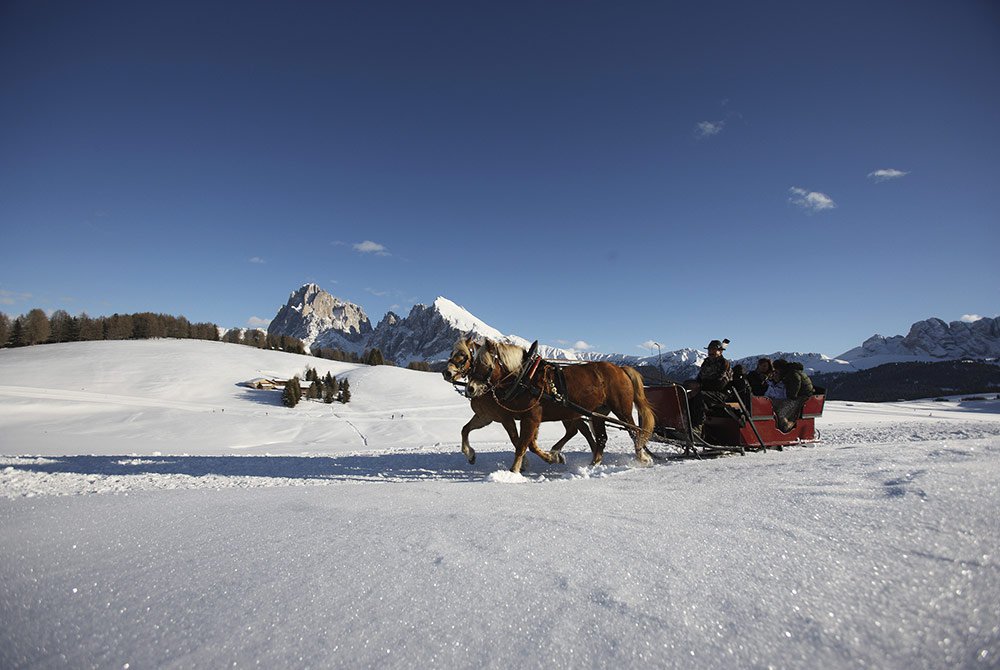 In our fast-paced world, where personal bests and records are set even in leisure winter sports, a sleigh ride on the Alpe di Siusi has something pleasantly nostalgic. Wrapped in a warm blanket, you will glide through the snow-covered Isarco Valley and have all the time in the world. Ride across the snow with your loved ones, and enjoy the most lovely and romantic way of slowing down. Along the way, you will be accompanied by Mount Sciliar, the snowy Santner Peak and the crests of Sasso Lungo and Sasso Piatto. An integral part of a cosy sleigh ride on the Alpe di Siusi is a short pause: it gratifies the horses and you may enjoy a cup of savoury mulled wine.
There are many tours to choose from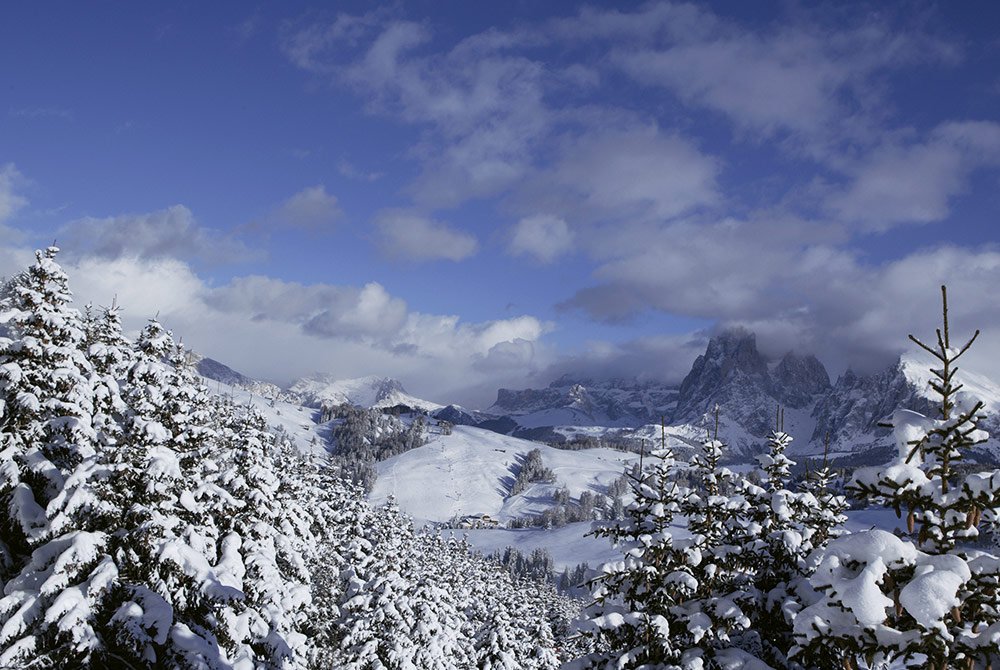 If you wish to book your sleigh ride on the Alpe di Siusi, we are happy to assist you. There are many different offers available here in the region, as well as numerous day tours or trips to lodges where you can dine and then come back. Many trips start, for example, from Compaccio. A half-hour ride costs around 40 Euro in a two-horse sleigh; an hour costs about 60 Euro. One-horse rides are generally a bit cheaper.