Snowshoeing on the Alpe di Siusi – take a break from everyday life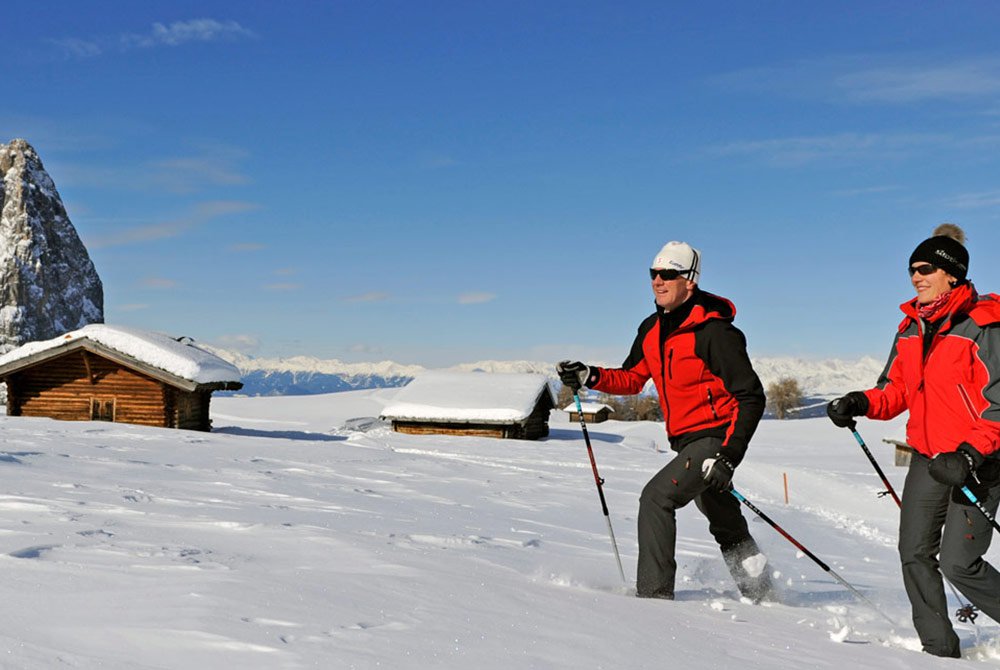 No too long ago, snowshoes were still a valuable device for the residents of the Isarco Valley. Farmers strapped them to their feet in order to visit the snowed-in parts of their property. The hunters on snowshoes could follow the wild life and – almost like the chamois – move through the mountains smoothly. Today, the passion is still alive – yet, snowshoeing on the Alpe di Siusi is primarily a unique nature experience for those who love outdoor activities in winter in an untouched landscape.
The fascination of solitude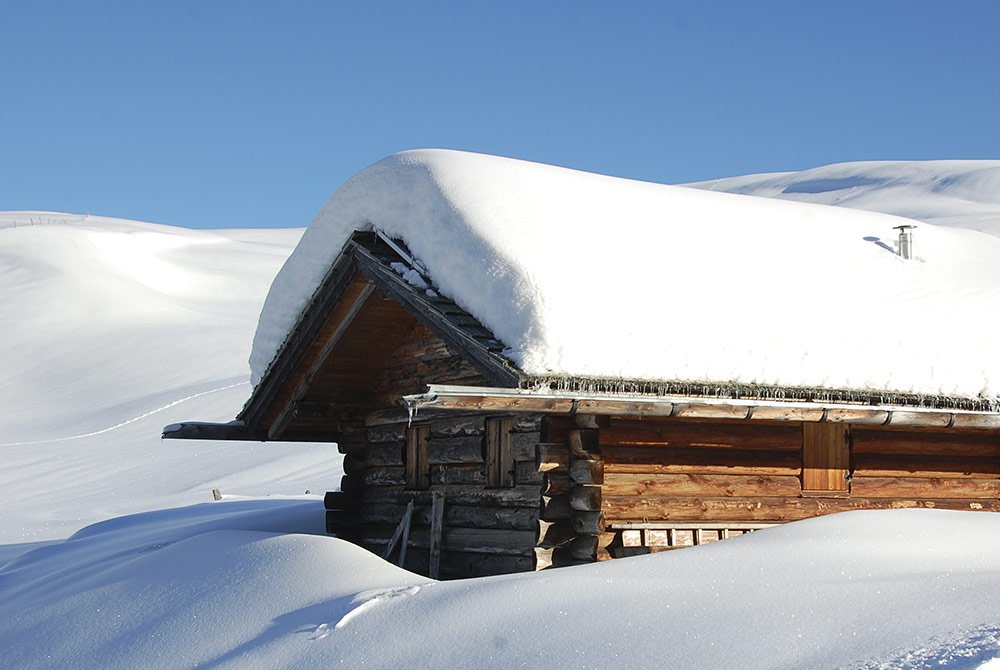 When walking on snowshoes, you do not need to follow the marked hiking trails, but can effortlessly trudge through the deep snow. The experience is marvellous. Away from the main tourist routes and busy winter sports areas, during a snowshoe excursion on the Alpe di Siusi you will discover a unique scenic beauty, often missed by other hikers. Thanks to their light weight and the easy fit, snowshoes allow you also to climb hills and to safely keep the track in deep snow. Therefore, a long walk on snowshoes is the ideal break from everyday life – into a region full of peace, strength and fascination that turns every step into a pleasure.
Routes for all demands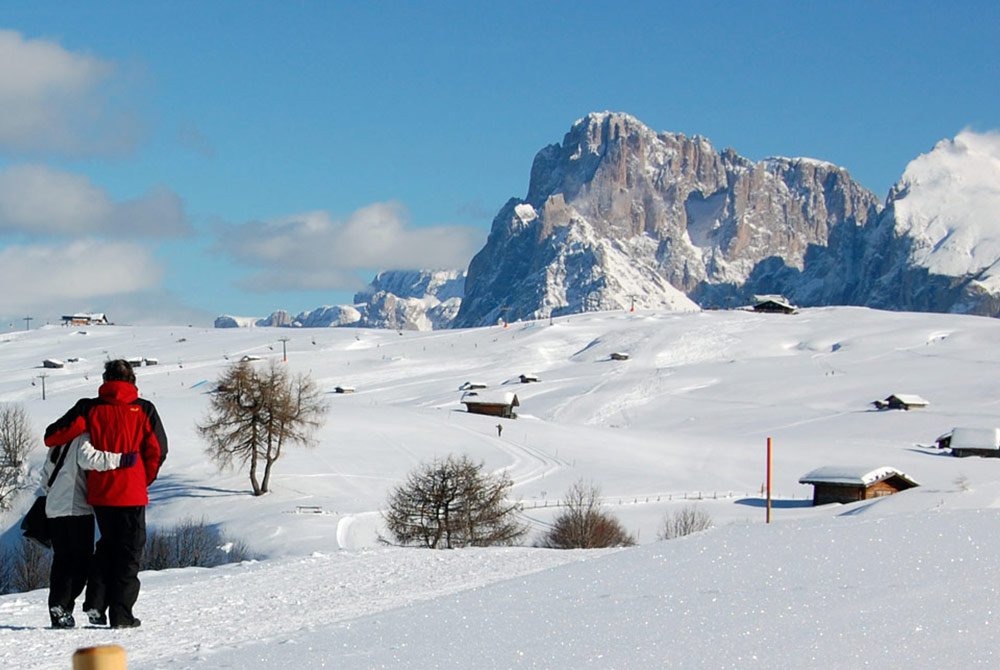 There are many fantastic snowshoe tours: For example, the "Bärenfalle" (Bear Trap) and the "Knüpplweg" (Club Path). This excursion lasts about 7 hours and takes you to an altitude of 1,300 meters. The path from Ciampedie to the lodge Rotwandhütte is less challenging and offers you a beautiful mountain panorama. Other snowshoe tours, for example from the Alpe di Siusi to the "Goldknopf" or the Bullaccia Tour are rather leisurely winter walks without large altitude differences, but with many panoramic attractions. If you visit us for the first time, we will give you tips on beautiful itineraries for snowshoeing on the Alpe di Siusi.