Attention! These are the highlights of our region!
Oswald von Wolkenstein Ride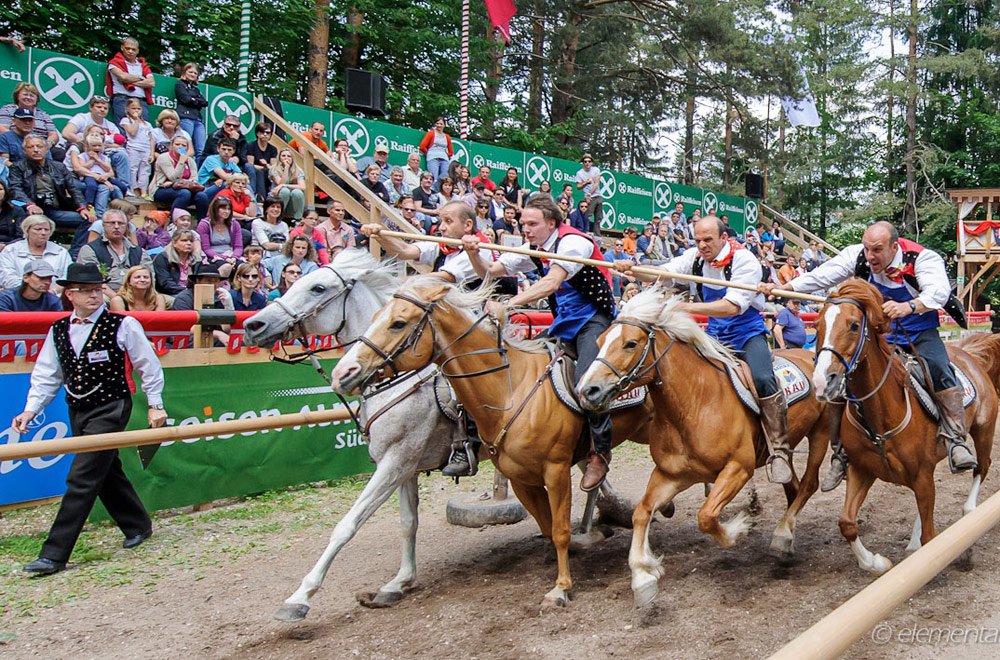 The largest equestrian event in South Tyrol is named after the famous poet and singing knight. In this traditional ride across the villages at the foot of Mount Sciliar, every year in early summer riders from 36 teams show their skills and dexterity – among others in overcoming obstacles and in a maze. The riders wear traditional costumes, and the fastest team will take home the trophy.
Sacred Heart Fire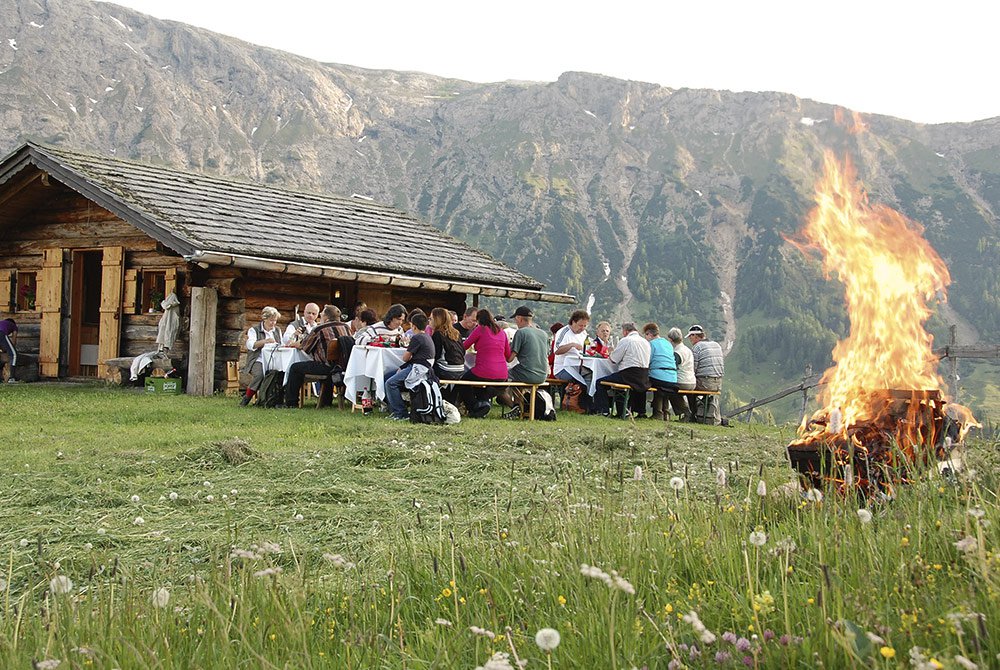 For the religious Feast of Corpus Christi, the faithful inhabitants walk praying through Castelrotto. A week later – the Sacred Heart of Jesus Sunday – follows a nationally known procession. When the dawn breaks, bonfires in the form of a heart or a cross light up the night. They remind of the oath of allegiance of the Tyrolean people in 1796 and the fight against Napoleon.
Summer Classics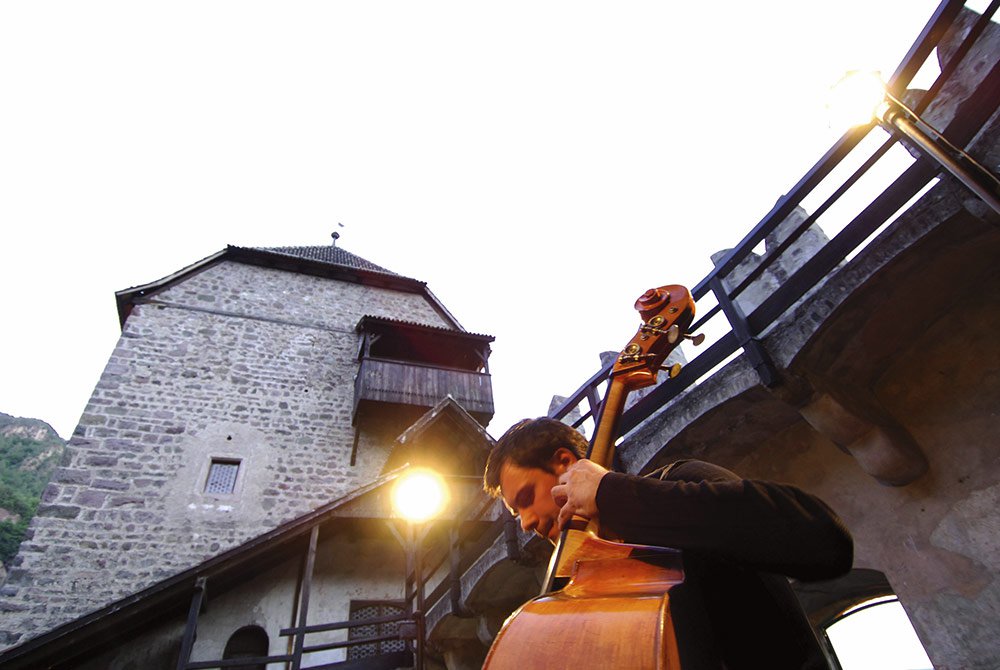 This extraordinary concert series with mostly Italian artists takes place for an entire month between July and August. In Siusi, the artists play under the summery night sky – starting at 9 pm – performing the works of great classical composers.
Alpe di Siusi Half Marathon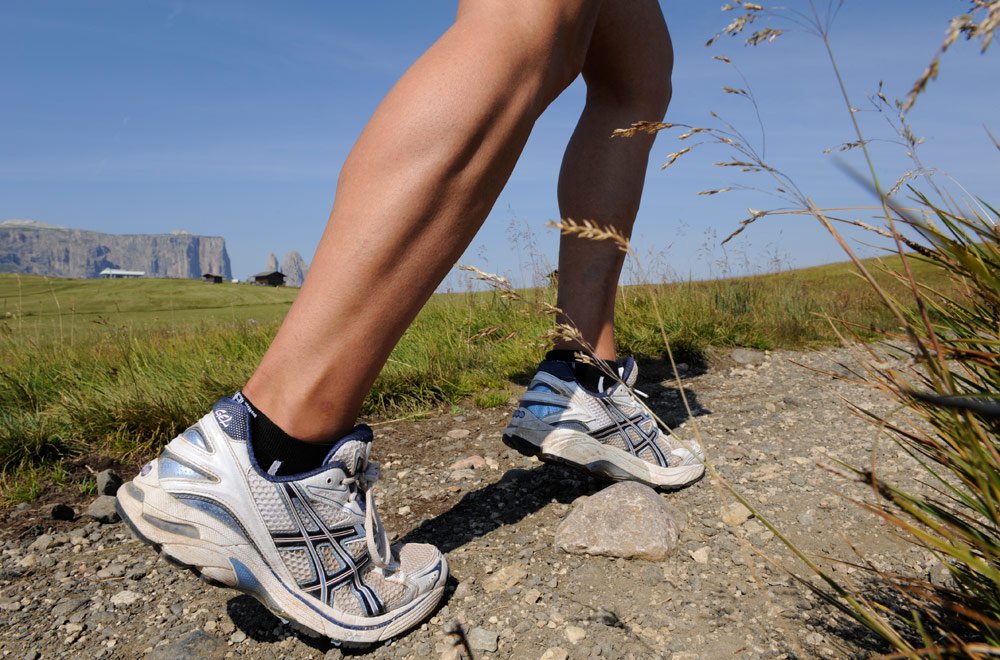 Guests looking for an athletic challenge should not forget to bring their running shoes along on their holiday, and take part in this sport event in the beautiful mountains. Start and finish are in Compaccio. The half marathon is dedicated to recreational runners and leisure travellers. Thus, you do not need to be an ambitious professional. This event will take place in July.
Kastelruther Spatzen Festival and Open Air Concert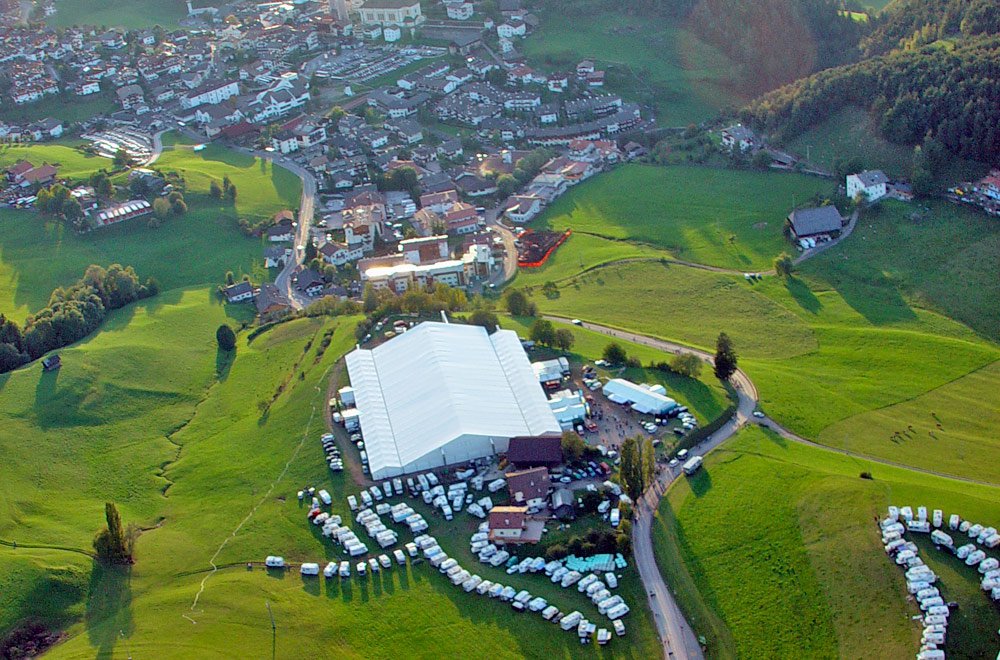 The popular local music band Kastelruther Spatzen does not literally sing from the rooftops, but is known far beyond the borders of South Tyrol. Every year in October, the "heroes of folk music" perform in their hometown during a multi-day festival. Fans are welcome – and all our other folk music friends, who want to experience the music stars "open air" in the real scenery of the Dolomites. Enjoy the Kastelruther Spatzen Festival every year on the 2nd weekend in October, while the open-air live experience takes place on the 1st weekend in June.
Alpe di Siusi cattle drive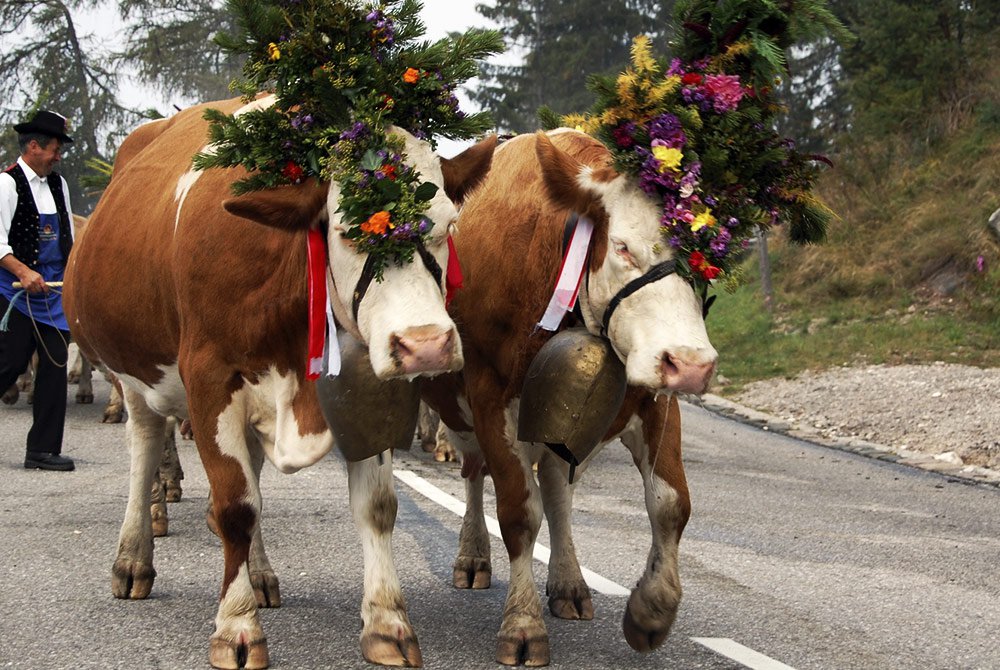 Every year – generally on the first weekend in October – the traditional cattle drive takes place on the Alpe di Siusi. The festively decorated cattle are taken from the Alpe di Siusi down to their winter quarters in the valley. On this occasion, a joyful folk festival takes place, which finds its culmination in the evening with a fabulous gala evening at the Hotel Gstatsch.