Across the centuries ­– A house with history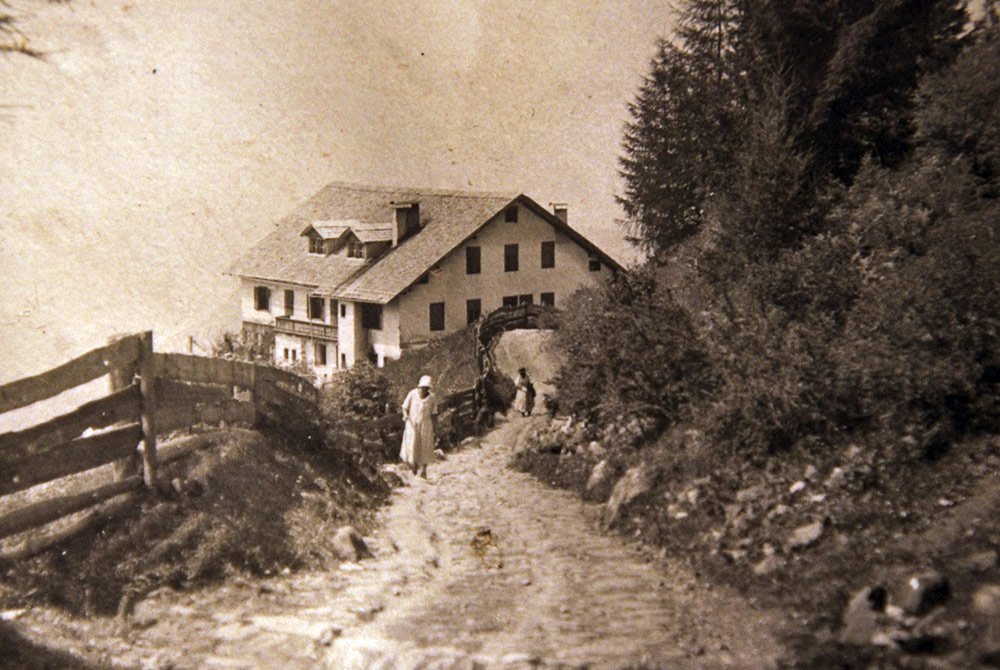 The history of our hotel has a beginning that is typical for South Tyrol: It all started with a mountain farm. Where today a large hotel stands on the Alpe di Siusi, centuries ago there was only a farmyard. Since the beginning of the 18th century, our family Gasslitter owns the property. For our region, such long periods are not uncommon. Maybe that is where our special South Tyrolean reverence comes from; we pay tribute to the value of time – a skill that has been lost in fast-paced cities.
In 1911, our great-grandparents transformed the old farm into an inn. At that time, South Tyrol gradually developed a touristic prominence, and comfortable hotels were still rare in our beautiful countryside. It is fair to say that the Gasslitter family took the lead in making the beauty of the Alpe di Siusi accessible to a new generation of travellers.
Who sees today's large hotel, can hardly imagine the original quaint inn built over one hundred years ago. Also because after several decades of success, the old farmyard and the inn burned down completely. It happened on October 28th, 1975.
The heavy fire has greatly affected our family and many of our regular guests – yet, it was the pointer for a fresh start. Our parents Theresa and Bernhard Gasslitter immediately got busy with the reconstruction. After overcoming many difficulties – typical for such large projects –, we celebrated a grand reopening in August 1979.
In 1990, we – Margaret and Michel Gasslitter – took over the family hotel. Over the years, we repeatedly worked on further extensions, until our hotel featured its present appearance. Thus, the sauna was built in 1994; in 2000, we extensively renovated the dining room, followed in 2008 by the modernization of the rooms and the building of the indoor swimming pool. In 2014, we added the herbal sauna. We are sure that for the wellbeing of our guests also in the future there will be constant innovation. Because it has been like this, as long as we can remember.