Perfect conditions: cross-country skiing on the Alpe di Siusi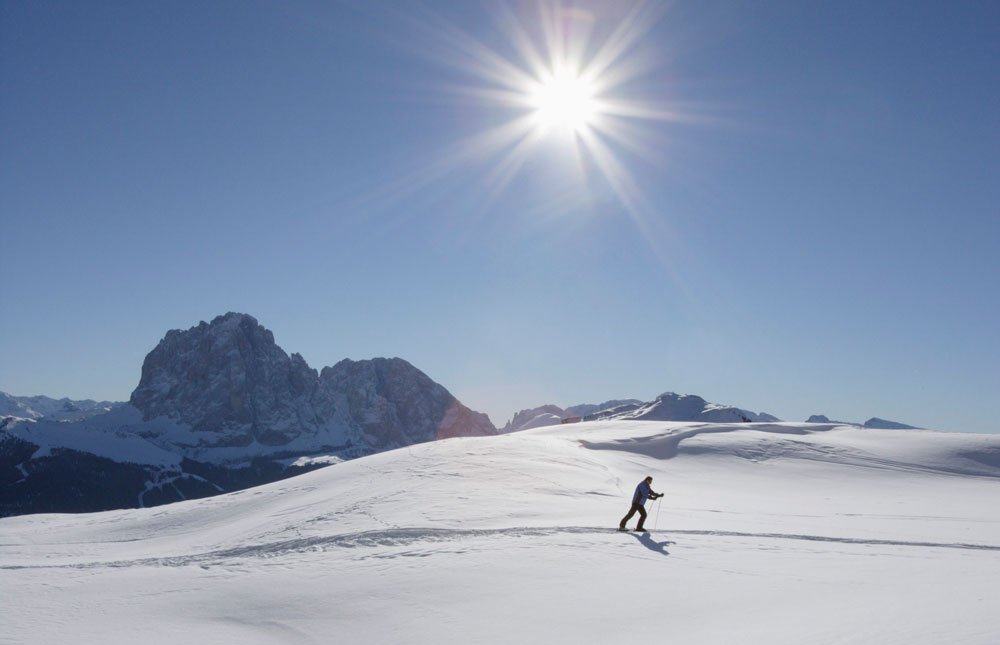 Cross-country skiing has a truly meditative effect. Yet, the entire body is on the move, when we gently glide across the marvellous snowy landscape. Unlike swift alpine skiing, here the pace hardly matters. For cross-country skiers the journey is the destination. Here with us, you will feel like paradise. Cross-country skiing on the Alpe di Siusi: sheer endless tours amidst pleasant winter hills surrounded by woods, passing under the mighty mountain giants.
For experts, as well as for beginners
The Alpe di Siusi is part of the cross-country carousel Dolomiti Nordic Ski. As Europe's largest cross-country ski area, it includes 1,300 trails. The Alpe di Siusi alone offers 80 kilometres of cross-country trails. They have different levels of difficulty, are perfectly groomed and offer two or four tracks. The conditions are simply perfect; therefore, even professionals like the Norwegian cross-country national team and athletes from other European countries and America hold training camps on the Alpe di Siusi. Yet, even beginners are in good hands here. Cross-country skiing on the Alpe di Siusi offers the right trail for everyone – for classic skiing or skating fans.
The ultimate experience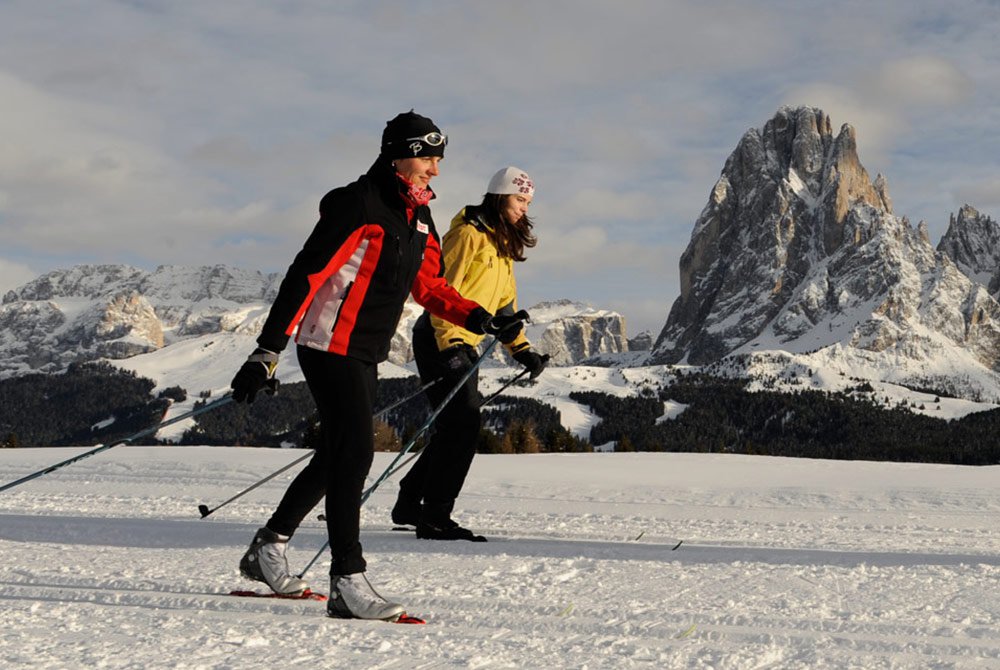 Beginners can exercise their skills on the 2-km practice trail. Many trails are well suited for families. For professional athletes, the "Jochloipe" is the perfect choice. Those who wish to discover Europe's largest alpine plateau on cross-country skis, but have no experience in this winter sport, on the Alpe di Siusi will find many ski schools. Anyhow, you should not miss this opportunity, once you spend your vacation in one of the most beautiful cross-country areas worldwide!