In the heart of the Dolomites: Our panorama hotel on the Alpe di Siusi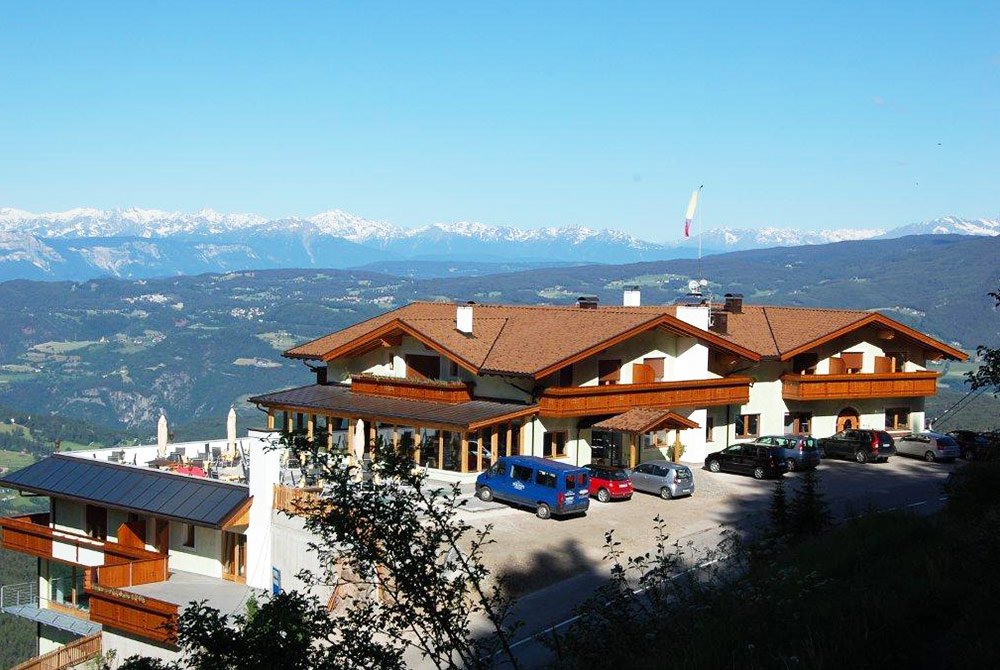 The South Tyrolean holiday region Alpe di Siusi is located east of the Brennero Highway, about half way between the cities of Bolzano and Brunico. At 1,470 meters above sea level, our panorama hotel is nestled among the hills of the Alpe di Siusi. The ski lift "Spitzbühl" is just 3 kilometres away; Compaccio is 4.5 km away, and the villages of Siusi and Castelrotto only 6 km. The hiking and skiing area Alpe di Siusi-Val Gardena is less than 3 km away.
The queen of the alpine plateaus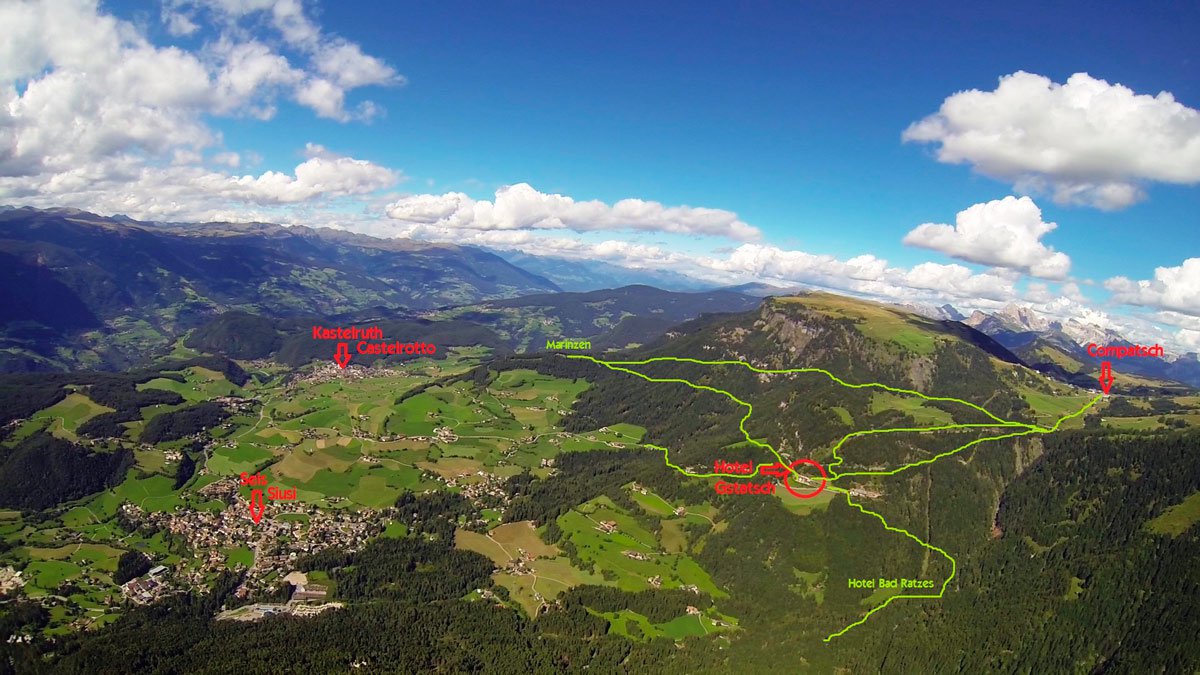 The Alpe di Siusi is Europe's largest alpine plateau with an area of 56 km2. The lowest point is at 1,850 meters, the highest at 2,350 meters. What cold figures cannot show: the Alpe di Siusi is not only one of the most popular winter sports and hiking areas of the continent, among mountain friends it is also considered the undisputed queen of the alpine plateaus – worldwide. It truly is a beautiful, unique, mystical and amazing place. The alpine plateau is dominated by the mighty Mount Sciliar, a symbol of South Tyrol. The gorgeous panorama includes the peaks of Sasso Lungo, Sasso Piatto and Catinaccio. Together with the villages of Siusi, Castelrotto, Fiè allo Sciliar and Tires al Catinaccio, this is the most beautiful spot on earth. This is the heart of the Dolomites.
The legend lives on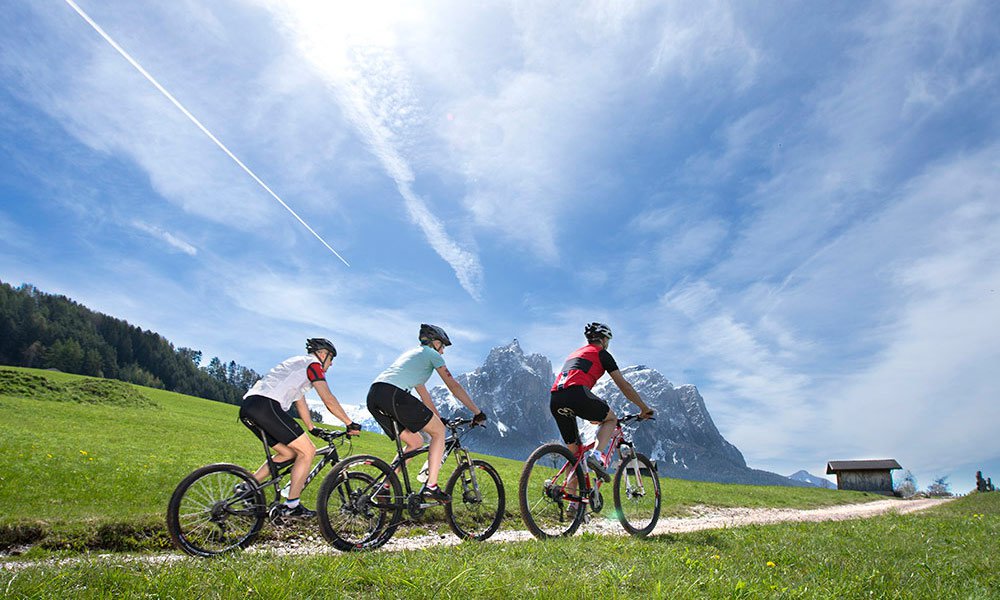 At our panorama hotel on the Alpe di Siusi you will be able admire the best view of a mountain landscape, which counts as a central part of the Dolomites – since 2009, a UNESCO World Heritage Site. Here, every season is truly special: experience the magic of winter on the Alpe di Siusi skiing or tobogganing; in the summer, you may enjoy hiking or biking adventures. You will also be attracted by the pure magic of a region, which still lives on through the legends of witches, mysterious rites and myths.